When you have a gym at home, you can work out whenever you want! Simply put, it's a time management tool that will keep your mind and body happy and healthy.
The benefits of decorating and setting up an at-home gym are truly endless! It's cost and time efficient in the long run. Say goodbye to monthly membership fees and the hassle of planning your schedule around when you can make it to the gym.
Before you think about decorating and setting up a gym at home, it's important to realize that home gyms come with something your local gyms don't: distractions. We all know how hard those home distractions are to avoid. At home, there are endless amounts of tasks that can have you second-guessing just how vital your workout session is that day.  Once you throw kids and household chores in to the mix, you could be setting yourself up for failure.
Luckily, by designing your gym to be your favorite room in the house, you can avoid distractions and keep your focus on your workout where it needs to be.
Design  and decorate your at-home gym to motivate yourself and keep you focused on your workout routine, with these 5 tips:
Add Some Bright Color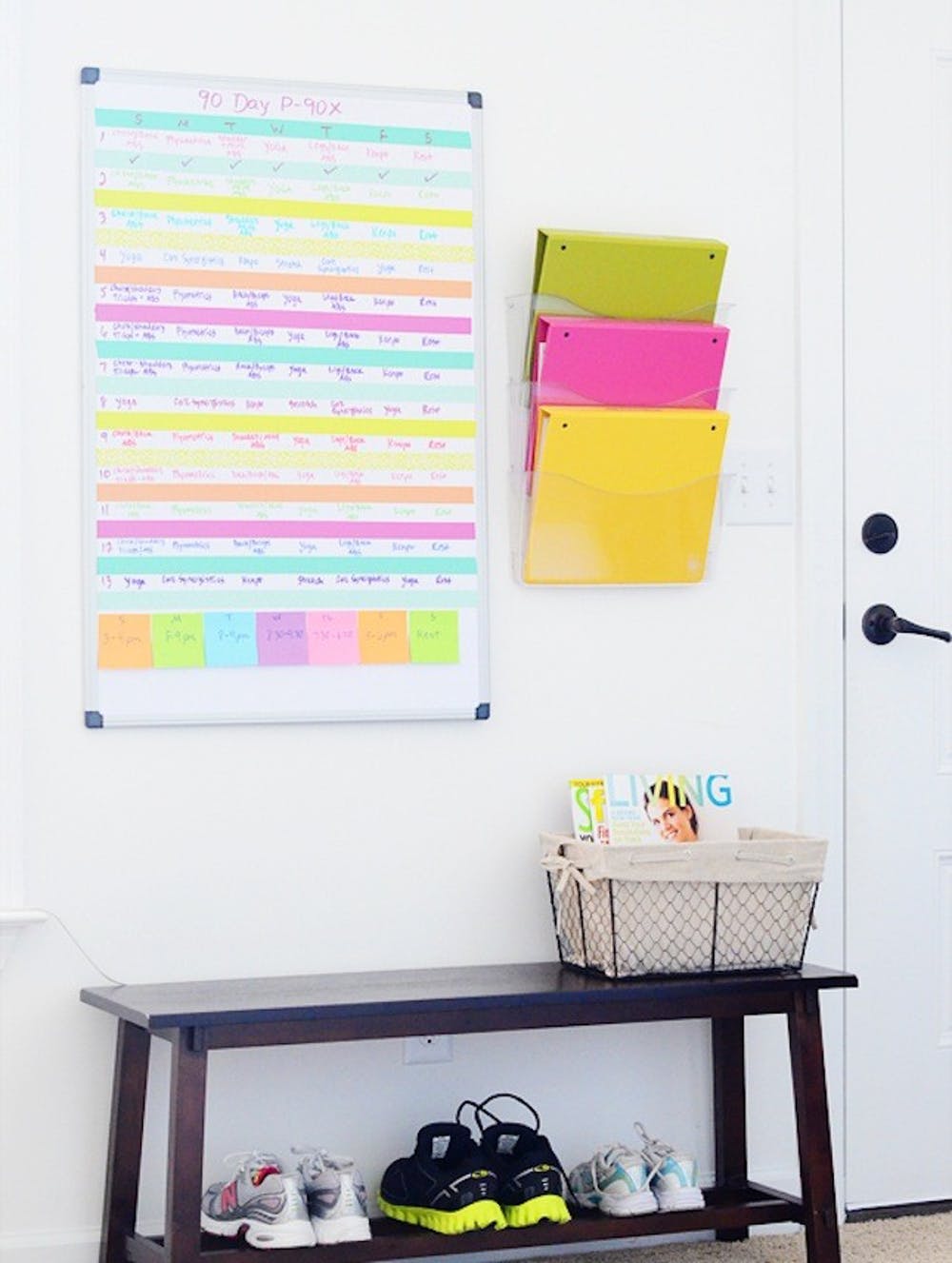 Did you know that color directly affects our moods? We suggest opting for bright colored walls in your home gym instead of boring neutrals. Yellow and orange are great choices, since they are associated with happiness and energy. Perfect for getting you pumped for a workout!
Painting your walls isn't the only way to add color. Consider adding colorful curtains if you have windows in your gym. Colorful wall decals with inspirational words or quotes are also great motivation to place on your walls.
Once you have a color palette picked out for your home gym, consider buying gym equipment that follows the scheme to bring everything together.
Include Your Own Information Desk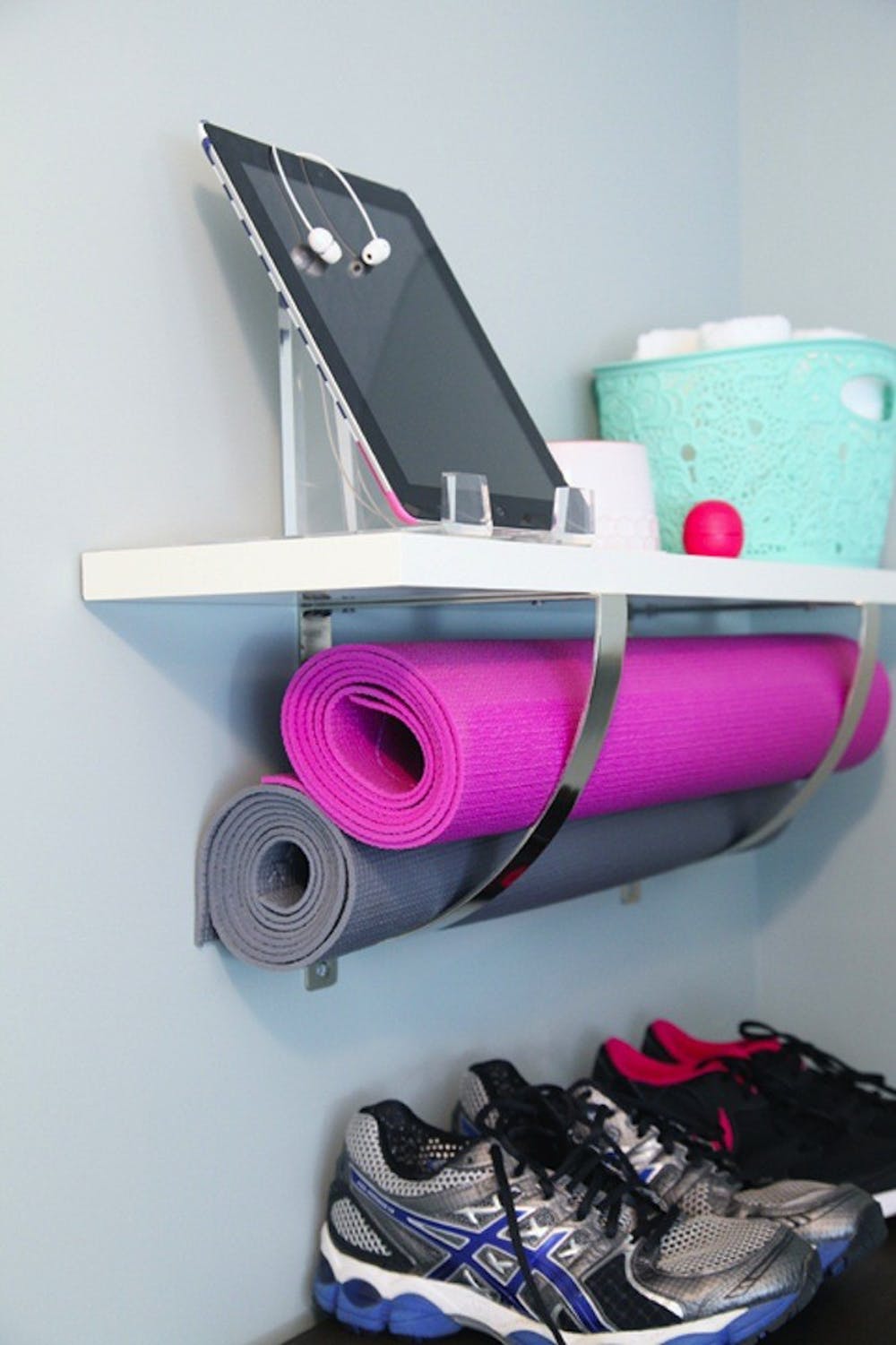 When you go to the gym, you probably only see desks for employees. A desk is a great place to get help get in the zone and plan your workout. This will create a space for you to research new workout methods you want to try, like Teami's fasted cardio tips, to help burn more fat during your workout.
This gives you a place to plan your future workouts and to focus on your fitness goals, rather than developing your routine elsewhere. You can even keep a journal and track your progress at your information desk.
Design a Beverage Station
We've been told practically our whole lives how important it is to stay hydrated, and there's no exception when it comes to working out. Creating a beverage station in your at-home gym will keep you from straying to the kitchen and losing focus on your workout. Your beverage station may include items like your favorite tumbler, mug, coffee maker, tea kettle, and refrigerator.
Don't forget to keep your favorite post-workout drinks handy. For tea lovers, green tea has multiple health benefits and is worth stocking up on. You can also have your favorite coffee ready to go if that's more your taste.
Pump Some Tunes With A Great Stereo System
If you have the perfect playlist that gets you pumped, the beauty of a home workout is you don't have to worry about what other people think of your musical selection. We suggest setting up a wireless speaker system with bluetooth connectivity to stream  music directly from your phone that houses your playlist.
Design A Calming Corner
Whether you're a professional yogi or you just understand the benefit of stretching before and after a workout, you definitely need a calm place to clear your mind and relax from a workout. If you're into calming essential oils, place a diffuser in this corner. Add some fun rocks with inspirational words on them to help get you in a good mindset to exercise or cool down your brain.
Make Your Home Gym Your Own
You can begin to decorate your gym a little bit at a time – because it's likely more ideas will come to you later on. The beauty of having your own gym at home is that you can decorate it however you want. You don't have to worry if anyone else approves of what sort of colors you choose or the music you listen to, because this space is just for you. Do whatever it takes to make this spot a place you can focus and get your best workout in.