The Home Depot reports that 32% of American homeowners want to update their kitchens and homes but don't want to participate in a significant renovation.
In 2017, the average size of a newly built single-family home was 2,426 square feet, with CNBC reporting that the median size of a property has declined by 73 feet. Despite the nation being against big projects, the one room most don't want to scrimp on is the kitchen.
Deemed the heart of the home, the typical kitchen measures 306 square feet, according to the National Association of Home Builders. Therefore, if you're looking to create the illusion of more space in your kitchen in preparation for a house sale or just to enhance the overall atmosphere of your home, these easy tricks will allow you to do that without having to undertake a big project.
Install Bitfold Patio Doors
Bifold patio doors are a growing trend in America, with the market expected to grow by 5% in the next five years. Therefore, now is the time to transform your kitchen and its size with the latest must-have home fitting. Bifold doors are a great way to boost the perceived size of your kitchen as they allow light to billow in regardless of whether they are open or closed. They are also excellent space savers as rather than opening inwards or outwards, they fold back on themselves. In order to benefit from the additional space bifold doors can create, it will cost you.
According to Home Advisor, Bifold doors cost between $1,200 and $10,000 to install, with the national average coming in at $2,500. If you don't have the spare cash sitting in your bank account, consider releasing equity from your home to pay for your project. Taking out a reverse mortgage is one way to secure funds, or you could take out a loan to cover the cost.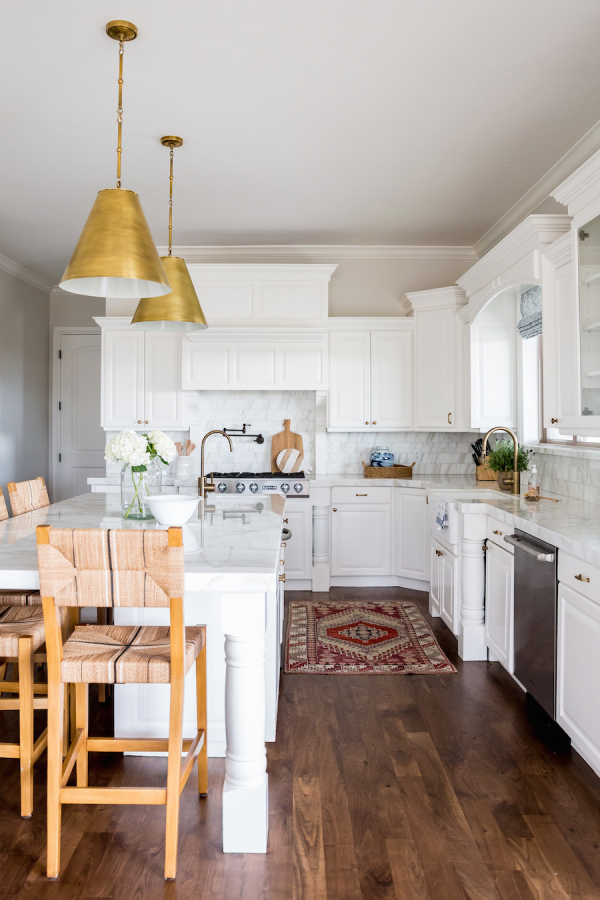 Transform Your Cupboards With Glass Doors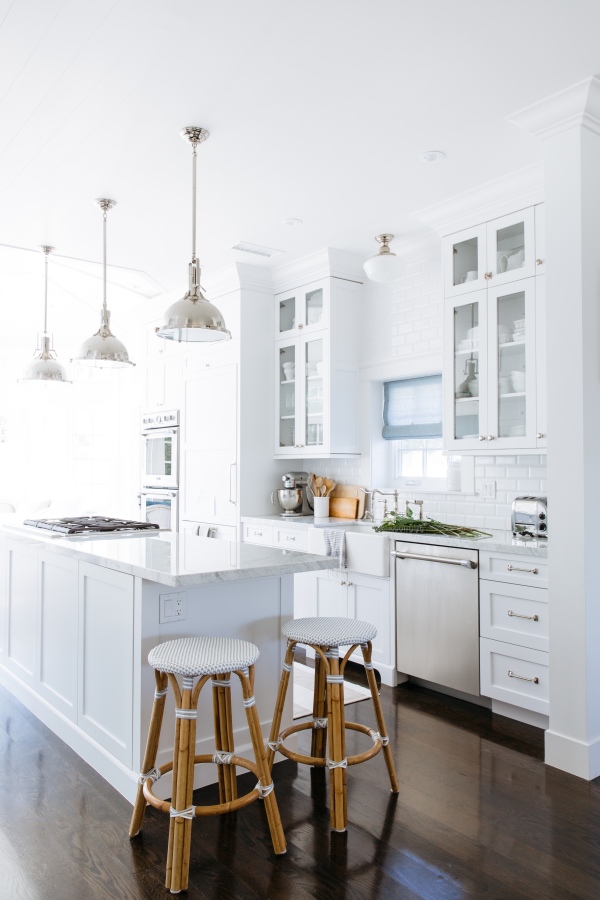 Your traditional wooden cabinet doors aren't doing anything to boost the size of your kitchen. In fact, if they're dark wood, they'll be making your kitchen appear small and cramped. Therefore, ditch your wooden cupboard doors and replace them with stylish glass ones. When light from natural sources such as the sun or artificial light from overhead lighting hits glass, it reflects it. As a result, the light bounces around the room, giving the impression that your kitchen is larger and brighter than it really is.
Put Some Color On The Ceiling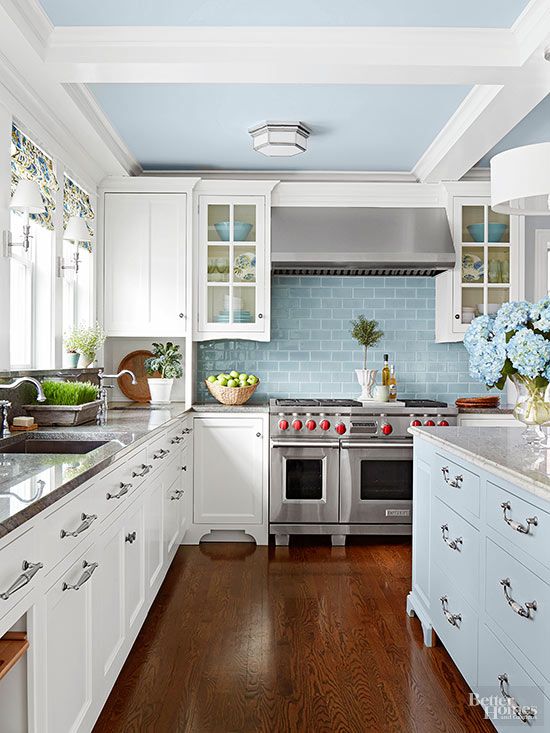 For years, white has been the nation's go-to shade for their ceilings. However, injecting color onto your ceiling is a surefire way to open up the space in your kitchen. In a small kitchen, a soft pastel color such as a baby blue, green or lilac will make your kitchen ceiling appear taller, thus giving a sense of additional space. Be sure to stay away from dark shades, though, including browns and navies as these will draw the size of the room in, making it appear smaller than it really is.
Making your kitchen appear bigger yet stylish is easily done with some simple tweaks to your decor. Low-cost options include clever color choice, while those with a little more to spend can transform their kitchen cabinets. Or, if you're looking to go all out, investing in practical and modern bifold doors is the way to go.