When it comes to choosing the right decking for your garden, it's important that you weigh up all the options. You've probably heard a lot of myths about both composite and timber decking, so today we're going to set the record straight! When you compare these two types of decking side by side, you can see exactly how they perform.
Timber Decking
Timber decking has always been a popular choice for gardens, its simple design and charming real-wood appearance makes it a perfect addition to every garden. It certainly does have its benefits. It's readily available from most hardware stores, comes in a range of different colours and textures and can easily be stained to match a new garden design later down the line.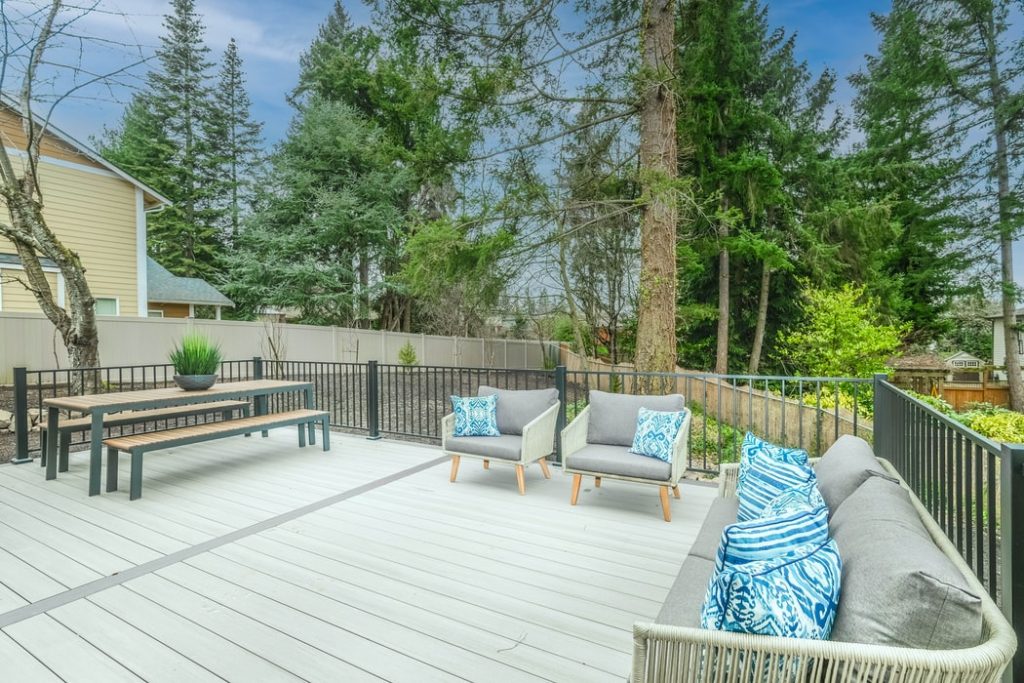 That being said, there are also some major drawbacks to timber decking that aren't always obvious when you make your purchase. One of the main drawbacks to timber decking is the amount of maintenance it requires. Because wood is a natural material, it can be easily be damaged by harsh weather and the sun's rays. To tackle this, you need to sand, stain and seal it at least once a year!
If you forget to treat your timber decking (it happens), you do run the risk of your boards fading and eventually splintering as they take on water. In worst case scenarios, you may have to completely replace large sections of your deck to return it to its former glory, which is time consuming and costly. So, how does composite decking fare in comparison?
Composite Decking
Arriving on the market a little later than timber decking, composite decking has been growing in popularity for the last few decades. It's not as widely available as timber decking, but there are a number of high-quality composite decking suppliers on the UK market.
Composite decking is a hybrid between traditional timber and plastic decking. It's made using wood fibres that are bonded using a polymer resin, so the resulting deck boards have a lot of unique properties that timber decking simple doesn't have.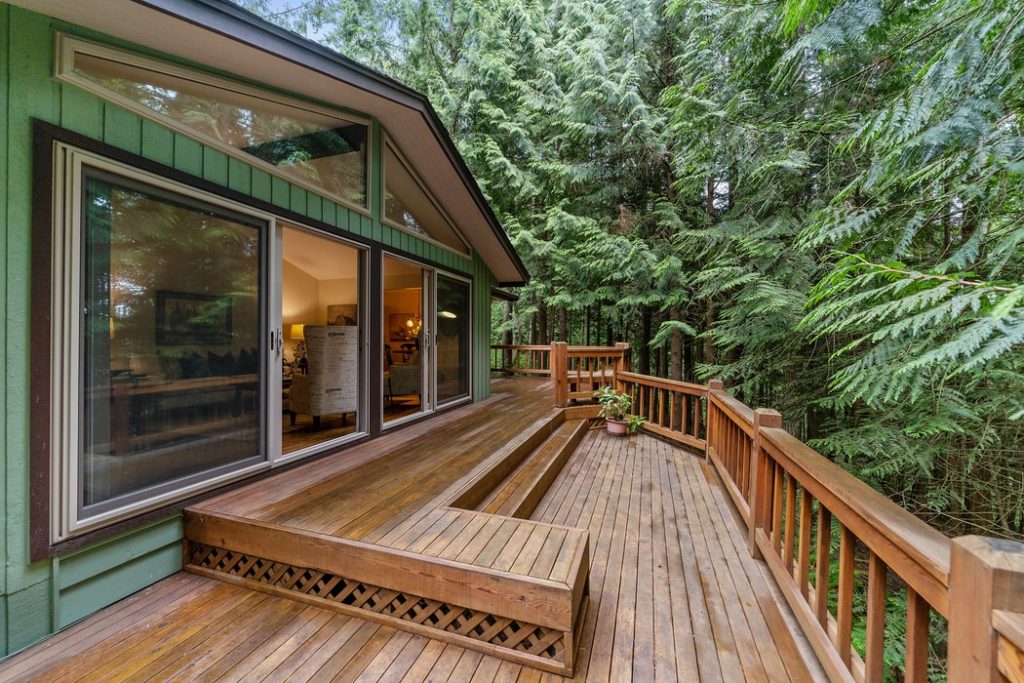 Firstly, composite decking requires very little maintenance, in fact you'll never need to sand, stain or seal it! The low-maintenance qualities of composite decking make it ideal for busy family gardens where free time is precious. You'll spend less time treating your deck boards, and more time enjoying your garden. The surface of composite decking is completely sealed, meaning you don't have to worry about water ingress. This dramatically reduces the chances of your boards splitting & means they dry much quicker after rain showers.
Are there any drawbacks to composite decking? Well, some would say that composite decking doesn't have the same 'real-wood' effect as timber, and while that certainly is the case with cheap composite deck boards, there are some really great composite decking manufacturers who have emulated the appearance of real wood perfectly.
So, to answer the question – is composite decking better than timber decking? The answer is yes, in most cases, composite decking is a better choice. It looks just as good as real wood but requires a fraction of the maintenance!