Spending much of the past year confined to our homes means there has been plenty of time for people to really look at their home surroundings and decide which areas and aspects could do with a bit of an upgrade. Perhaps it's that rotten, dilapidated garden shed that needs knocking down and replacing, plain indoor lighting features, or an outdated colour scheme?
Regardless of what you feel could do with a more modern update in your home, we have collected a list of simple tips and tricks that could elevate the feel and look of your home!
Outdoor Style
Many homeowners focus solely on the interior style of their homes and have a tendency to forget about, or even willfully ignore, their outdoor spaces. This often leads to eyesores remaining in place for years before they are noticed and removed! You don't, however, have to commit yourself to a full garden makeover to improve the aesthetic and tidy the area up.
Mowing the lawn, removing weeds, power-washing patios, adding a lick of paint to fading fences or woodwork, and planting some pretty perennial flowerbeds are very easy and relatively inexpensive ways of brightening up your garden. If you want your garden to stand out and look more modern, it would be worth considering up-and-coming trends that you can add to your outdoor space, such as shou shi ban charred timber cladding. Utilising traditional charring methods to create unique and sophisticated looking timber cladding, Shuh Sugi Ban not only provides cladding that ticks the modern trends box, but that also creates an interesting focal point for yourself and your guests to enjoy – whether you decide to clad an outside wall of your home, build an outdoor bar, or cover the roof of an old shed.
Lighting Design
Lighting is a small element of rooms that can be altered to really elevate and improve its overall feel, as well as add a more modern edge. Plain, centralised lightbulbs surrounded by a simple lamp shade are a thing of the past; these days, homeowners are including LED light strips, like those from Neon Mama, feature lighting, and colour-altering lampshades to modernise their space. Keeping abreast of modern interior lighting styles is useful here for providing you with a range of original and striking ideas that can suffuse a room with a sense of excitement or grandiosity – you can then use these ideas to identify affordable alternatives that you can incorporate into your home to replicate the more expensive versions.
Updating Your Colour Scheme
When people think about modern colour schemes, a bold, icy white is probably the first thing that springs to mind – a sort of Scandinavian décor that screams minimalism and sophistication.
However, interior designers are starting to play around with other hues and shades, in addition to bright pops of colour and pattern, to create this modern feel within homes.
As one of the simplest and easiest ways of modernising your space, changing your colour scheme is also relatively inexpensive. Entirely repainting the walls in your home does sit at the more expensive end of the scale (depending on your choice of paint, anyway) but, once done, can remain that way for a number of years, whilst simply dyeing cushion covers and rugs your desired shade, and purchasing complementary items from low-cost home stores, sits at the lower-cost end of the scale – both options (and a combination of the two) can help you to modernise your home.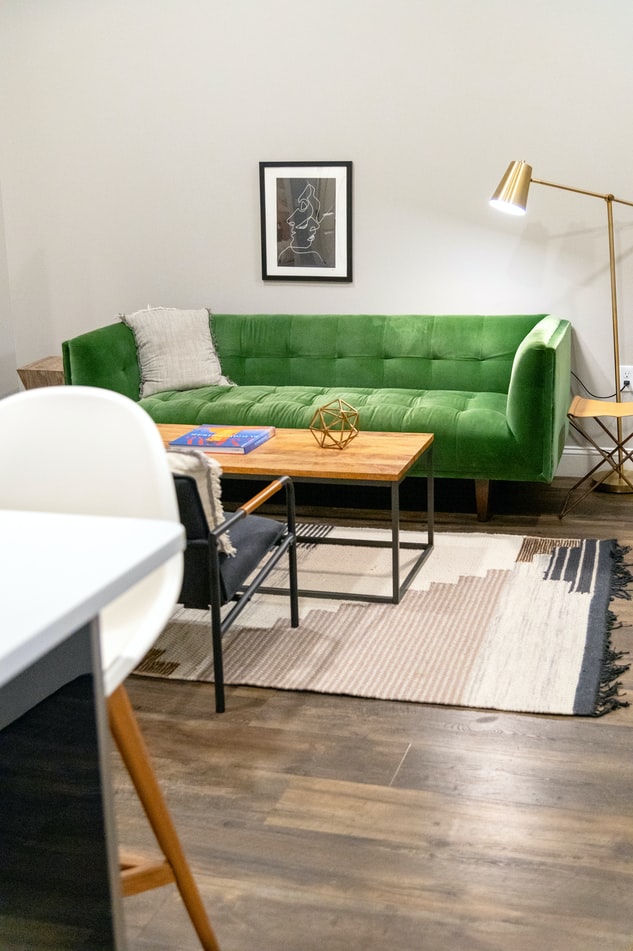 If painting is something you still want to do, but you want to do it cheaply, a great idea is to purchase tester pots of your desired colours and add splashes of them throughout the house!
Rather than an expensive, time-consuming job, modernising your home on a budget can be easily achieved by being creative and thinking outside of the box. There's plenty of ideas you can sift through online to inspire you, and then a little further research will help you identify ways you can replicate these modern trends with breaking the bank – you just have to be prepared to invest a little time. But it'll be worth it, right?