Take a tour of Kylie Jenner's office and see what it's like to work for Kylie Cosmetics!
If you are looking for some design inspiration look no further – Kylie Cosmetics head office has some nice decor ideas that you could implement into your own home office! From pink shades to furry rugs and beautiful oversized artwork – Kylie Jenner really knows how to make a statement with her decor. We've spoken to some former employees that have stated they were thrilled to work in such a chic office that's so airy, positive, and down right gorgeous. Take a look yourself!
When you first walk in to the Kylie Cosmetics headquarters you are greeted with a huge Kylie neon sign that is so chic for 2021! If you are a lover of neon signs you can easily get yours custom made from sites such as Aliexpress. We also love the beautiful large champagne rug that sits in the lobby and the comfy sofas that remind us like it's the 60's!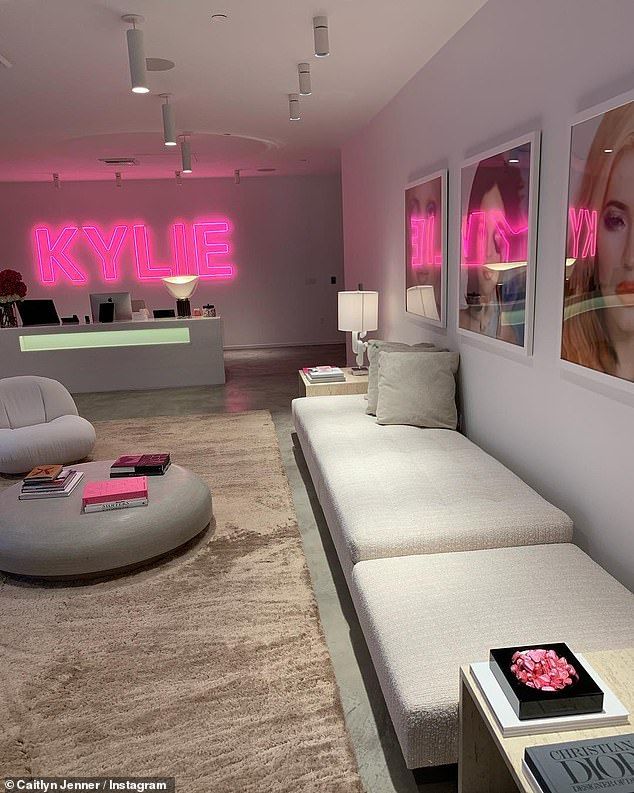 Kylie Jenner is no stranger to the latest in not only fashion but also interior design! In the waiting room you have some comfy side sofas where you can wait to meet the queen of makeup and you also have some nice coffee table books that make a great centerpiece! Kylie loves pop-art style artwork and the glossy prints of women wearing Kylie Cosmetics (of course) really tie the room together.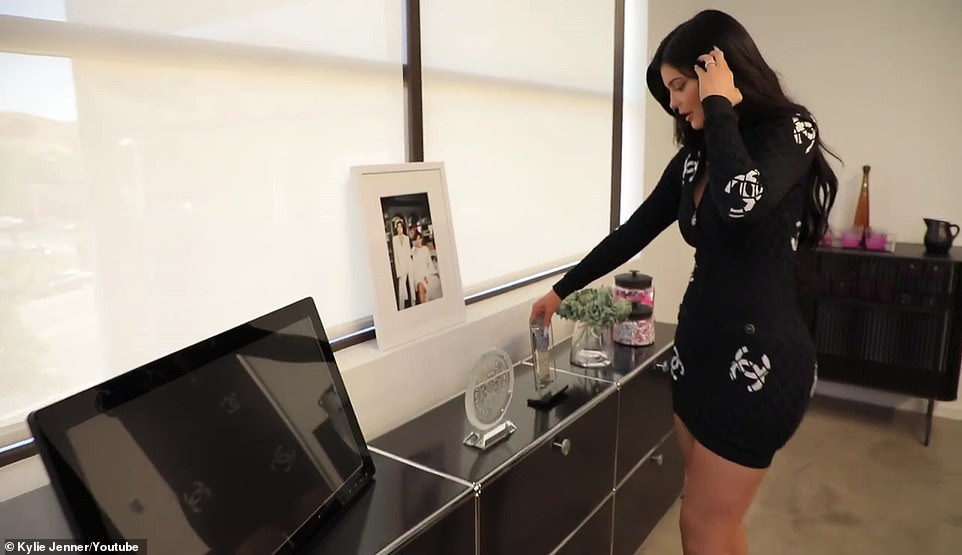 In her personal office, Kylie shows off some awards and family photos that she has decorated her office with. Her short Chanel dress matches her sense of interior design. The glossy cabinets at the side make for great storage space and look stylish with her monochrome office.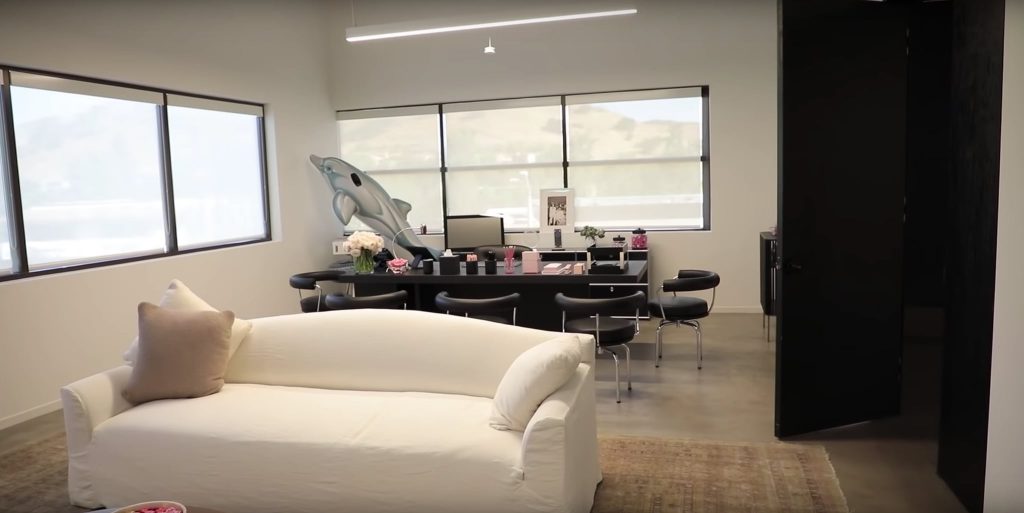 The Kylie Cosmetics meeting area is as chic as the rest of the office, featuring a black glossy meeting table and soft black leather industrial style chairs. I love the fact that Kylie has opted for no heavy drapery, as that would make the office feel smaller and darker.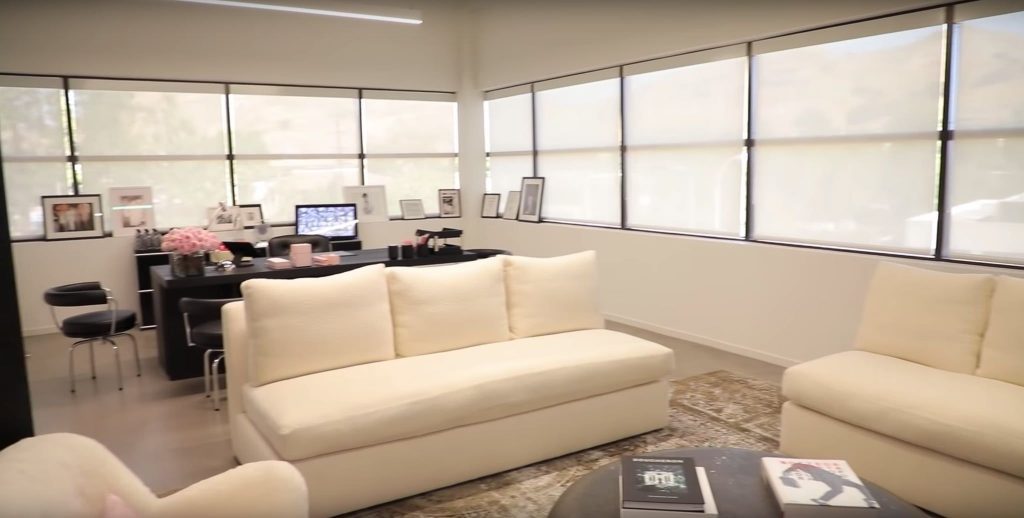 Another shot of the beautiful monochrome office and meeting area. What do you guys think of this office, is it too bland for your taste or are you loving this new modern minimalist style? Let us know!