Overhauling any space in your home can be a big undertaking, but some spaces can feel more daunting than others, and the bathroom is one such space. A bathroom remodel can completely change the feel of your home, which is why they are so exciting for some people. If you are ready to get rid of your old, outdated bathroom suite, read on for all the information you need when remodelling your bathroom.
DIY or Hire a Professional?
There can be several trades involved in the bathroom fitting process such as builders, tilers, electricians and plumbers, and even plasterers or decorators. The route that you decide to take will depend on a few different factors: your budget, your level of skills and your time scale predominantly. That being said, there are several scenarios where using professionals is the right approach if your bathroom is being installed from scratch. If your bathroom shares a wall with a neighbour and is likely to be affected. If walls need removing or constructing. If any building regulations need approval or compliance. There are also companies that carry out a bathroom refit from start to finish, eliminating the need to hire several different tradespeople. For example, GK Plumbing has several locations across Britain, and they have fitters with years of experience to help you achieve your vision.
The Planning Stages
Before you rush to pick fixtures and fittings, you first should spend some time planning the bathroom properly to ensure that it is suited to the needs of you and your family. Having a good idea of what you want from your bathroom can help form the brief you provide to suppliers, fitters, or installers. Start with the layout, consider what will help you to make the most of the space. It is important that you consider who will be using the space. For example, those with children may want to prioritise easy to clean non-slip surfaces and a bath as opposed to a shower. On the other hand, anyone with mobility issues may want a shower instead.
Take a piece of paper and draw out the space. Begin by positioning the toilet, is there an existing soil pipe in the space? This can be moved or changed, but it would be better to use the one that is already there. Mark out the doors and windows on your paper and include any existing features that may impact the installation process, such as bulkheads, alcoves or sloping ceilings. You can then begin to play around with the other fixtures such as the basin, bath and shower enclosure. Where will they work best in the room to maximise the space? Try to make sure that you are drawing everything to scale. If you are working with someone to fit your bathroom, they can work with you or even provide you with layout ideas.
Renovating vs Starting From Scratch
There are a few different ways that you can achieve a new look for your bathroom. A simple update is the best option for those with a lower budget. You can keep the current layout which eliminates the need and cost of moving any plumbing. You can instead change up your fixtures and fittings to upgrade the space. A remodel or refurbishment usually involves changing the layout and moving things around. This can be more expensive as often it requires plumbing services. In the case of larger renovation projects, a bathroom may be created in an entirely new space. This is the most expensive option, and rarely can someone achieve this without the help of a professional. Unless you are relocating your bathroom or building a new one, you shouldn't need the approval of any building regulations.
How Long Does it Take?
The time it takes to renovate a bathroom can vary wildly depending on the amount of work that needs doing. Simple installations can be fairly quick, whereas more complex jobs can take several weeks. A typical schedule is as follows:
Planning – the layout and the budget
Begin to get quotes from bathroom fitters or builders; ideally, you should get at least three.
Choose your fitter, sign contracts and book the job in.
Confirm plans, materials, fixtures and fittings.
Rip out your existing bathroom.
Plumbing and electrics go in first. After that, any defunct pipes or wiring are removed.
The walls are next: they need levelling, the plasterboard or tile backing boards are fitted, and the walls are plastered.
The ceiling is plastered and repaired as necessary.
The floor is levelled, reinforced, screeded, and waterproofed.
The fixtures and fittings are plumbed in or installed.
The second fix wiring is done next.
Wall and floor tiling is finished.
Final decorative touches.
Any necessary paperwork is handed over.
And that is the process in a nutshell.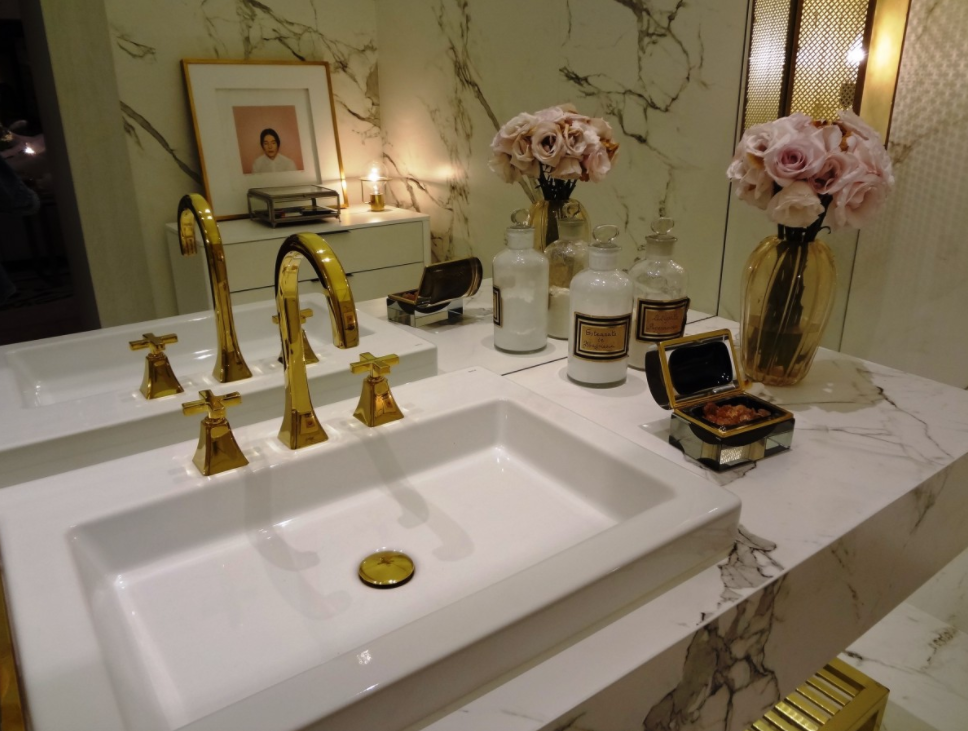 Average Costs
It is difficult to provide an estimation as it is dependant on many different things. The cost of the materials, how big the project is, the time it will take, and labour cost. This is why you should try to source a few different quotes to get an idea of the average cost for the work you want doing. Whilst having a budget is important, you should also bear in mind that you likely will not get the best quality fixture and fittings at bargain prices. If you are concerned that your budget is too low, then consider saving up a little for it as a good job with a quality finish will last, but a quick, cheap job may not. When budgeting, do not forget to include the costs associated with ripping out and disposing of your old bathroom. You need to also remember to ask if VAT is included in your quotes, as if not, you could be stung by unexpected charges.
In Conclusion
There is more to a bathroom than it is given credit for. Other than the bedroom, it is where each day begins and ends. On average, people spend almost a year and a half of their lives in the bathroom. Some people credit the shower with the conception of their best ideas. Essentially, a bathroom can set the tone for the home, which is why it is so important to get your bathroom remodel right.