Probably one of the biggest challenges homeowners face is arranging artwork in their homes. If you own different types of artwork and picture frames, it might seem overwhelming. Fear not – these 3 simple arrangement ideas from the pro's will make your life a lot easier!
1. Layer Your Artwork
This is a new concept even the best designers have yet to master! If you're short on space or have different sized artwork you'd like to combine, layer them one on top of the other for a chic and urban look. Don't clash busy pieces together – choose artwork whose colors complement one another. In this home the designer chose one large painting for the backdrop and a smaller, hot pink painting as an accent piece.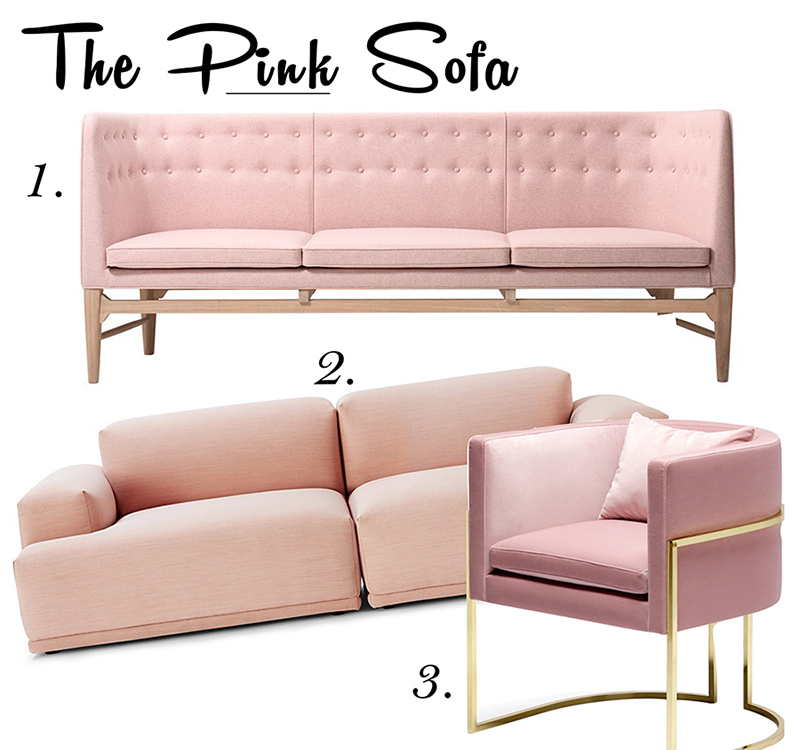 1. & Tradition Mayor Sofa
2. Muuto Connect Sofa 
3. Julius Chair 
2. Update Your Painting With Texture Or An Accent Wall
If you decide to go the simple route by centering one painting above your sofa, add texture to your wall to keep it from looking bare. Turn your wall into an accent wall by choosing a wallpaper or by painting it a different color from the rest. This will frame your artwork and keep the space from looking unfinished.
3. NEW! Create An Art Gallery Wall!
An art gallery wall means combining different types of frames and photos to create color, interest, and a theme in a room. Use different sized photo frames to create balance, and make sure there is equal spacing between the frames. This creates rhytm between your photos and how they relate to one another. Try to choose your paintings with a common color scheme for added flow.