Sometimes staying true to our design aesthetic can seem like a daunting task, especially when our kids are also sharing (and taking over) our living space.
For those of us who love high-end furniture, exotic rugs and fabrics, or pricey rare, abstract artwork, keeping our home fun and enjoyable for our kids can really become a challenge. Luckily, creating a child-friendly home that is also stylish is easy and the design possibilities are endless!
Check out our 5 tips on how can make your home look super-duper cool for your kids, curtesy of our friends over at PropertyPropertyProperty.co.uk
TIP #1: Chalkboard walls for kids 
Not only is it a fascinating idea, chalkboard walls have been all the rage in stylish, grown ups homes for quite some time now. As a kid, you may remember drawing all over the walls of the house, even though there was paper available for your doodles. I know I definitely did.
To prevent your kids from going crayon crazy on your immaculately painted walls, chalkbaord walls can definitely encourage your children's creative abilities. We suggest investing in some chalkboard paint. Whether you want to paint a panel or dive in to the advcenturous side and paint a whole wall, go for it! Make sure you actually have some chalk though and a chalk eraser, to clean up any mess later on.
TIP #2: DIY Home Theatre System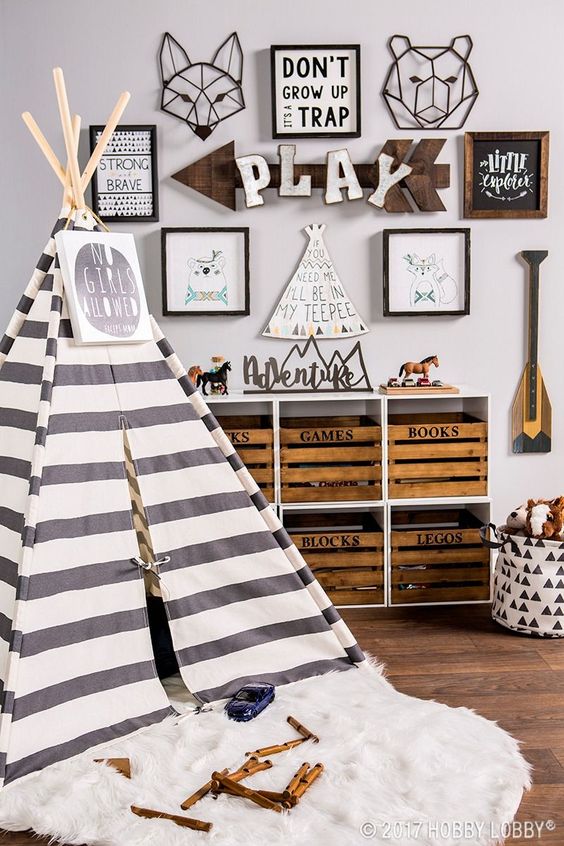 Home theatres aren't just for lucky millionaires. There are many affordable home theatres systems that consist of a projector and a projecting screen. The best part? Both can easily be stored away and removed out of sight. They're great for a kid's room or even in a bedroom. We suggest a roll-down, 100" inch 16:9 ratio screen for kids, that is portable. Kids love watching their favorite characters play out on the big screen, and they're great for parties, too!
TIP #3: Create A Dedicated Children's Space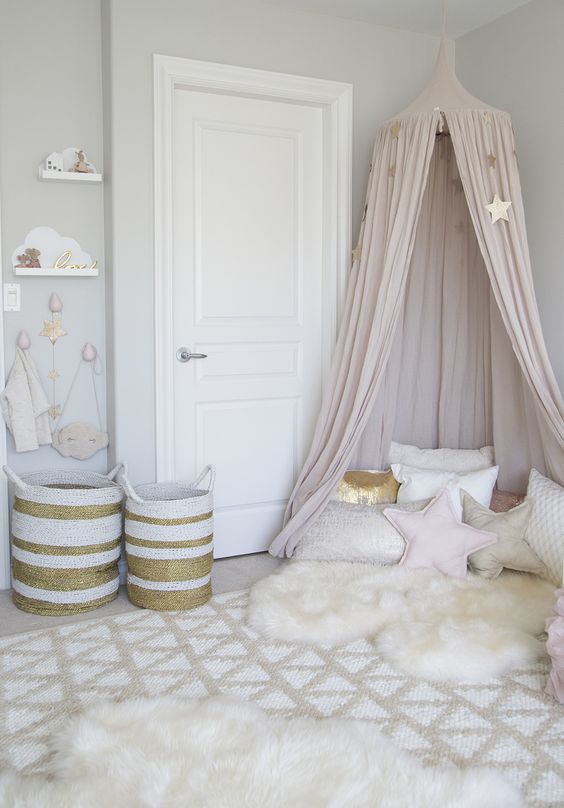 Whether it's an entire playroom, a small corner, or a reading nook, creating a dedicated space for your kids is a must. All children need a safe and quiet place to expand their imaginations, communicate, and get their energy out. A dedicated space is a great distraction from other areas of the house where you've invested in more grown-up décor and pricier pieces. Kids need a space to run free without worrying about spilling their drinks on your cicil carpet, or knocking over that
TIP #4: Cool Scenery Wallpaper
One of the biggest nursery and children's room trends of 2018, bold wallpaper is taking over this year. Nordic black and white prints, as well as cactus wall murals and carnation adorned floral prints are some of the biggest hits.
TIP #5: Cool Storage Systems
Unless times have changed drastically, as a kid, cleaning wasn't one of my biggest hobbies and I'm sure it isn't your children's, either. In order to slowly nurture your kids into the art of home maintenance and also teach them some good household skills, creating a clean and easy-to-use storage system can encourage kids to make cleaning seem exciting.