If you are looking to go green this summer, look no further with Litom's solar powered outdoor landscape spotlights!
If you are thinking about sprucing up your backyard, solar lights are a smart way to combine style with functionality. Litom, a solar light company has some of the best solar lamps current on the market that combine all the basic features of an outdoor light and so much more!
Ever since I installed solar lights into my own backyard, I have not looked back! Not only do solar lights look amazing and work relatively well, they also end up paying for themselves since the sun's rays power them – for free! This summer, spruce up your garden and backyard with easy to install solar lights. Here are some beautiful ways to do it!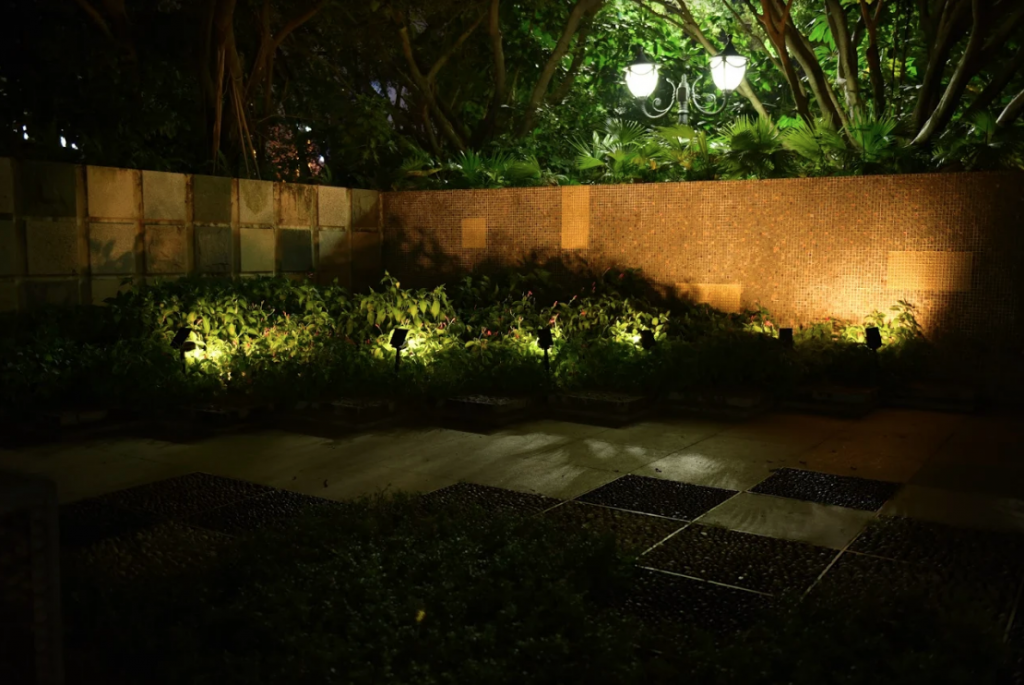 Put a spotlight on your gorgeous landscaping at night! If you are like me and put in a huge effort for your home's landscaping, showing it off at nighttime is a great way to enjoy your efforts around the clock. Solar spotlights look great pointing towards a beautiful bed of flowers or even at a pretty tree in your garden. Not only do they make your home look more impressive at night, they are also a great way to amp up security around your home. With solar lights on the market, there is absolutely no reason why the exterior of your home should be in the dark!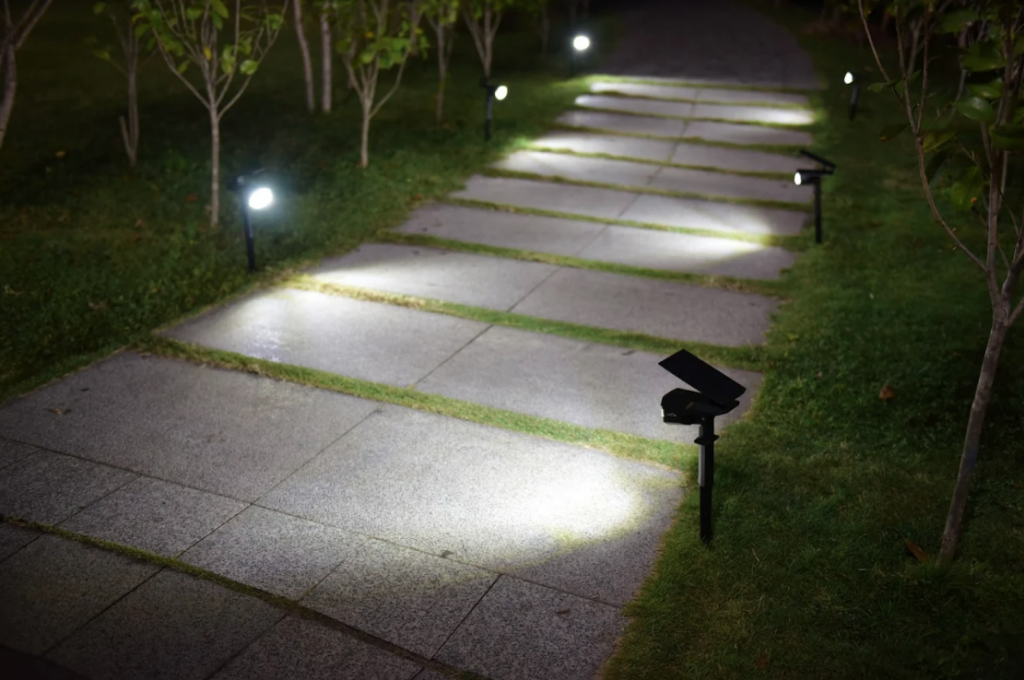 Consider lighting up a walkway around the exterior of your home with solar lights. Not only will this accentuate your garden's beautiful landscaping but it's also a smart way to amp up the safety around your home. If you ever have to take the dog out at night or throw out the trash, lighting is always a smart way to keep the path you are walking on safe and clear. Installing solar lights around your pathway is as easy and just sticking them into the ground like stakes. Let the sun do the rest of the work and pay off your investment!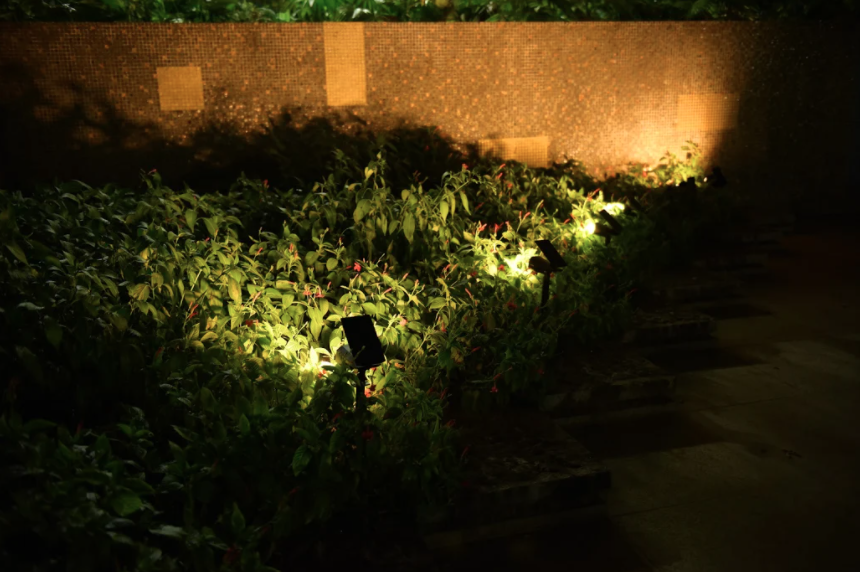 Accentuate a backyard pond or swimming pool with solar spotlights that make your water features stand out and look amazing even at nighttime! Do not keep your backyard pond in the dark at nighttime, with the invention of solar lights it's easy to put on a beautiful water show for little cost. If you have fish in your backyard pond, this is a magnificent way to show them off in the evening. Or, if you are lighting up your swimming pool, solar spotlights can put on a magical and romantic ambience for evening swimming!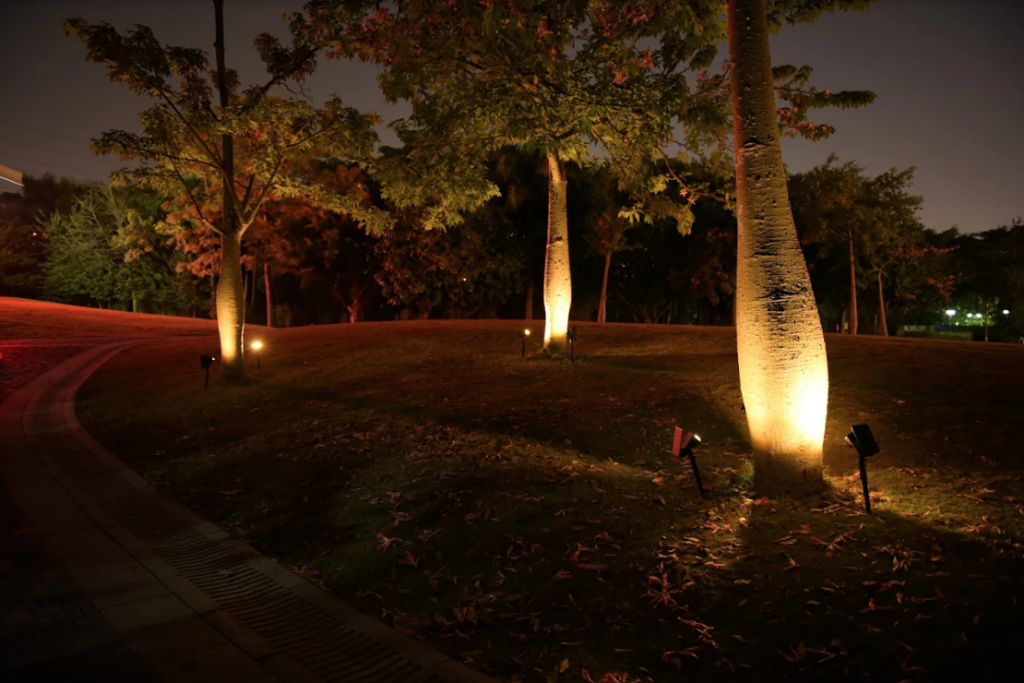 Think about installing solar lights as an investment. For example, by installing solar lights you can save 43.8kWh per year! Depending on where you live and the prices of electricity, this comes out to a decent amount that could be invested elsewhere in your home. You are also helping out the environment, by saving on 40kg of carbon dioxide and 8 kg of sulfur dioxide per year! Now that's what I call living green and doing your part to keep the environment clean.
So what are you exactly waiting for? Visit Litom for solar landscape spotlights and make your home safe as well as beautiful, all while saving on electricity and decreasing your global footprint! We would recommend checking out Litom's solar and warm white adjustable waterproof solar lights!