Our expert kitchen designers share their tips on getting the perfect kitchen remodelling project, all while cutting costs and staying within your budget! 
Across the nation, homeowners are enhancing the look, appeal and value of their properties by spending thousands to renovate their dream homes. According to HomeAdvisor's True Cost survey, between March 2017 and March 2018, the average American homeowner spent $6,649 on home improvements. Many homeowners will spend considerably more than the national average, as the cost of a kitchen remodel alone comes in at more than $22,000. So if you're planning to invest your hand earned cash into a kitchen redesign or makeover, it's essential you take steps to protect your money in order to achieve your ultimate dream.
1. Know your credit score
With a complete kitchen remodel costing thousands of  dollars, many homeowners will borrow cash to cover the cost. If this is the case for you, it's wise to check your credit score before applying for a loan. Last year, 57% of people checked their score at least once. By checking your score, you are providing yourself with peace of mind that you'll be accepted by the provider and that your kitchen remodel plans can go ahead as expected. Thankfully, the majority of Americans have a 'good' credit score of about 700. Should you disagree with a finding on your credit score, you can dispute with the Credit Bureau. Once you raise your query and provide evidence to support it, they'll make the necessary adjustments. At this stage you can plough ahead with your loan application.
2. Get your hands dirty
While it's best to leave the installation of your kitchen cupboards, tiling and the laying of your new floor to the professionals, there are jobs you can do yourself which will save you a wad of cash. Rather than relying on your contractor to prepare the room, remove old tiles, cupboards and flooring yourself to save on labor costs, which the Huff Post reports eats up 17% of most kitchen remodel budgets. Meanwhile, tasks such as painting the walls, glossing the skirting boards and refreshing the paintwork on the doors are easily done by the most novice of DIY-ers.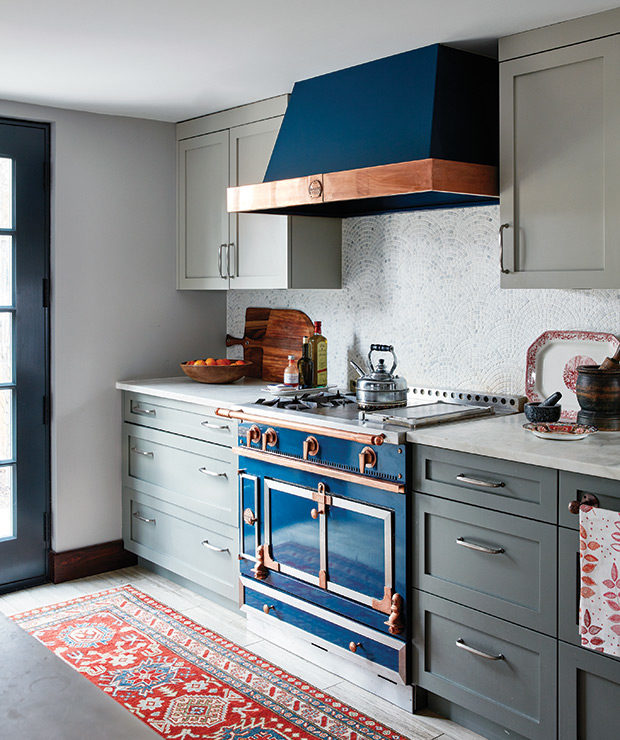 3. Only replace what you need to
The saying goes 'if it ain't broke, don't fix it'. And, homeowners' budgets up and down the country can benefit greatly by sticking to this rule. With the typical kitchen remodel coming in at $22,145, that's a big chunk of cash for any individual to part with in one go. Therefore, carefully review your kitchen to determine which features must be replaced and which ones can be given a lick of paint and reused. According to The Denver Post, by simply fitting new appliances, worktops and flooring at a cost of $4,000, homeowners can still enjoy a luxurious kitchen and reap the benefits of adding as much as 5% onto the value of their home.
When the time comes to remodel your kitchen, it's best to financially plan ahead and check that your credit score is healthy. Additionally, opting to reuse and recycle items where possible and carrying out some of the work out yourself is the ultimate way to keep your finances in check.