[mks_pullquote align="left" width="300″ size="24″ bg_color="#96cee8″ txt_color="#ffffff"] Farmhouse design is simple, easy and cozy![/mks_pullquote] The rustic farmhouse is usually like a scene right out of a movie – but now it can be yours with these easy decorating ideas! This look is much easier to design than you would think. There are many farmhouse furniture designers and stores online that specialize in farmhouse tables, cabinets, large buffets to little trinkets that give you the country 'look.' Get started by shopping this rustic country farmhouse below:
The Rustic Farmhouse Kitchen:

Every rustic farmhouse kitchen needs a statement, rugged-wood piece of furniture. Don't worry about making your kitchen "perfect," the point here is to have a "lived in look." Which is great because you don't have to worry about scratches, spills, etc since its only adding to farmhouse feel! The above kitchen can be recreated with a wooden dresser (check your local flea market!) and some white country mugs and plates. Glue a strip of white lace to the edge of your shelves for a farmhouse classic (great DIY project which is cheap and easy).
Dreaming Of A Farmhouse Kitchen? Get The Look Below!

Some Easy Farmhouse Storage Ideas!
Bring the farm into your home with some cute little knick knacks that are affordable AND can be found easily online.
Chicken wire baskets and metal canister sets are handy and are small touches that make a difference. I found some cute picnic baskets (below) that would make beautiful decorative pieces; use them to display your freshly baked bread when your guests arrive! I'm sure they will love it.

Stunning Country Farmhouse Entrance

This country farmhouse entryway is like a cute little cottage! This entryway has gray outdoor tiles, which are great if you're farmhouse sees lots of traffic! If you're constantly in and outdoors, then an entryway with outdoor tiles makes cleaning much easier! The rustic sink was made out of an old wooden table, with a sink installed on top and rustic faucet.
The Neutral Farmhouse – A Mix of White Wash and Soft Beige Wood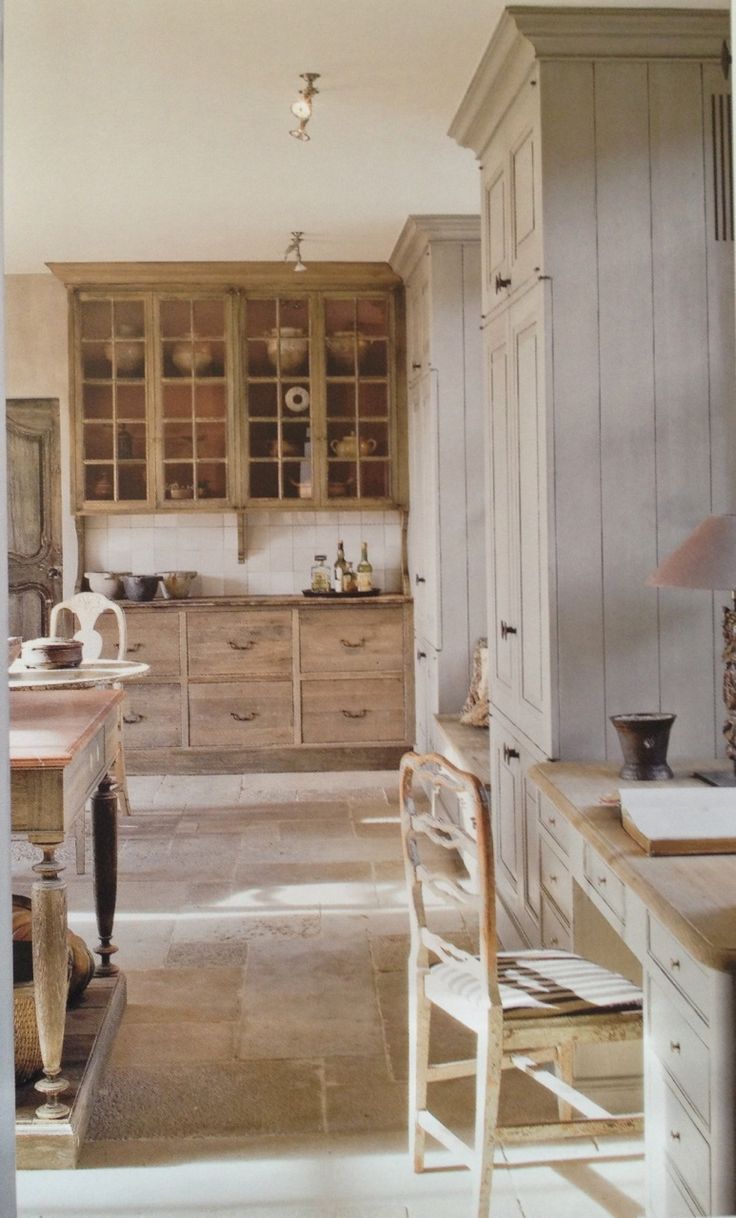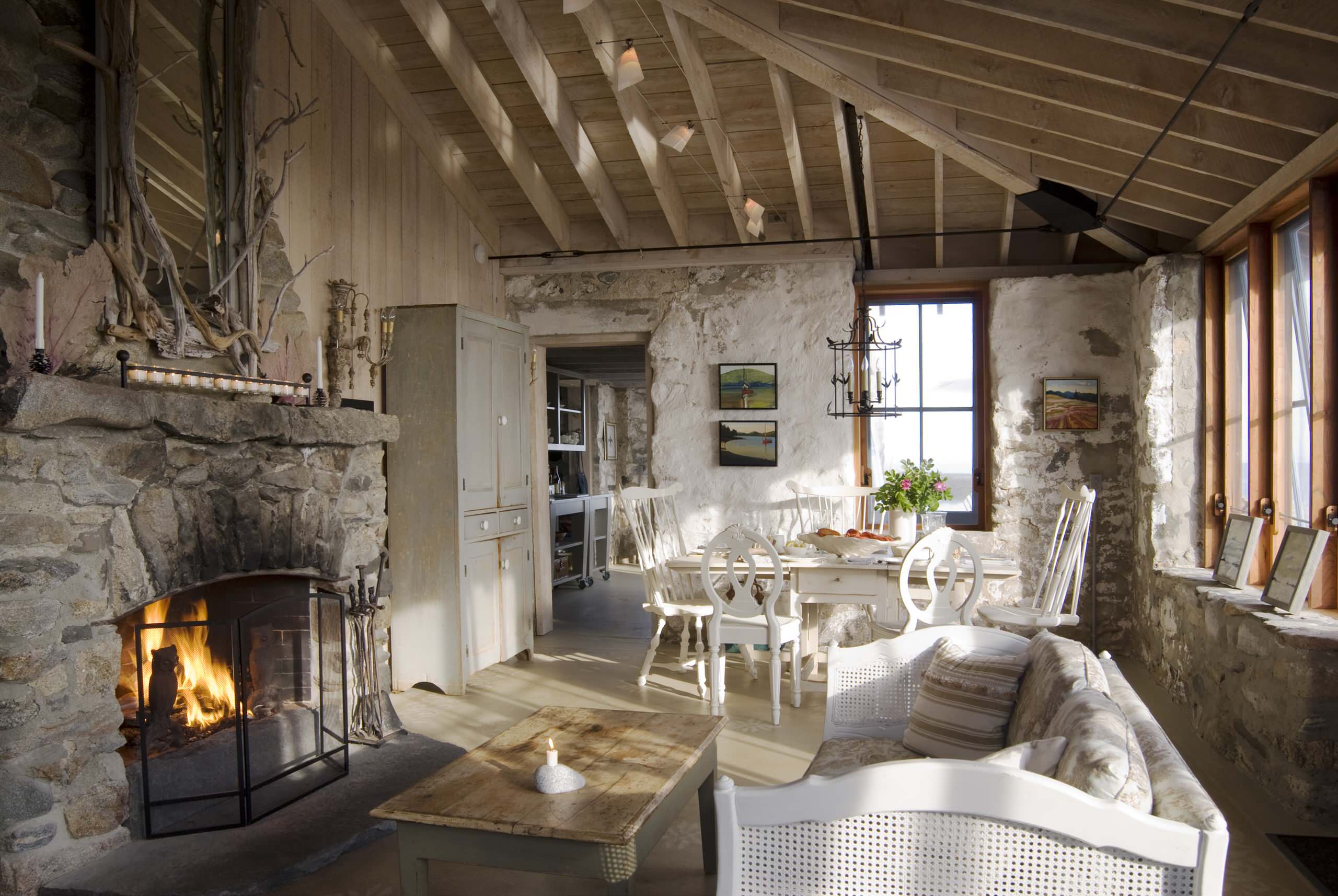 If you are working with a small kitchen or living area then a neutral color palette is perfect for you. This rustic farmhouse has used 3 key colors: light brown, white and cream, which is refreshing and reflects plenty of light. Go with neutrals if you are looking for a timeless space that appears much bigger than it already is. Don't forget that natural, unfinished wood is the key to this beautiful country look! White washed, rough finishes with prairie hardware and accents make a country farmhouse special! Stay away from lacquered paints and top coats, and pine furniture.
Decorate Your Home Like a Real, Rustic Country Farmhouse! Shop The Look!