Urban Glam: is a super sexy, mouth watering style of design inspired by Hollywood style home decor and design! It mixes different textures. fabrics, and colors to achieve its eye-catching look.
Here are some super cute, affordable pieces I've put together so you can get the Urban Glam look at home. The above look would be a great dressing room a closet. You can do the black and white striped wallpaper on one wall so you don't overpower the room.

Get The Look! Ultimate Hollywood Glam Room!

Hollywood Home Office Idea, Complete With A Leopard Rug!

This feminine office is super chic, clean and presentable! If you want to impress your business clients, white, pink and leopard give out positive vibes and make you feel good! I found some super cute animal rugs below that are affordable and you can order online!
The Kim Kardashian-Style Living Room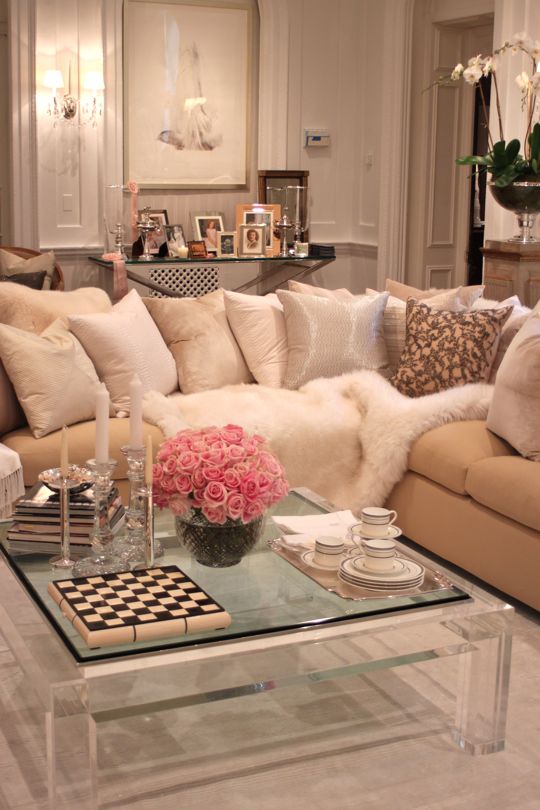 This living room makes you want to cuddle with your hubby or that special guy in your life! Imagine sitting cuddled up on that white fur throw with some candles and romantic roses on the coffee table. This look is all about white, gold, and taupe/silver which is neutral and super cute.