So you've just completed your bathroom renovation and now you have the bath of your DREAMS! But wait – now you're scared to use it and actually ENJOY it? You're not the only one. After investing thousands of dollars and time on your renovation, it's only normal to want to keep your space looking new and fresh! Follow these tips to keeping your bathroom reno looking new every day!
1. Dilute Your Bathroom Cleaner
Using full strength cleaners directly on sink surfaces and glossy tiles will ruin them quickly!
Bathroom cleaners like Mr. Clean can actually erode the glaze on these materials, making them look dull and old. Keep your bathroom cleaner diluted in a spray bottle, and make sure you rinse it off with plenty of water. This will keep your tiles and sink looking shiny and newer longer.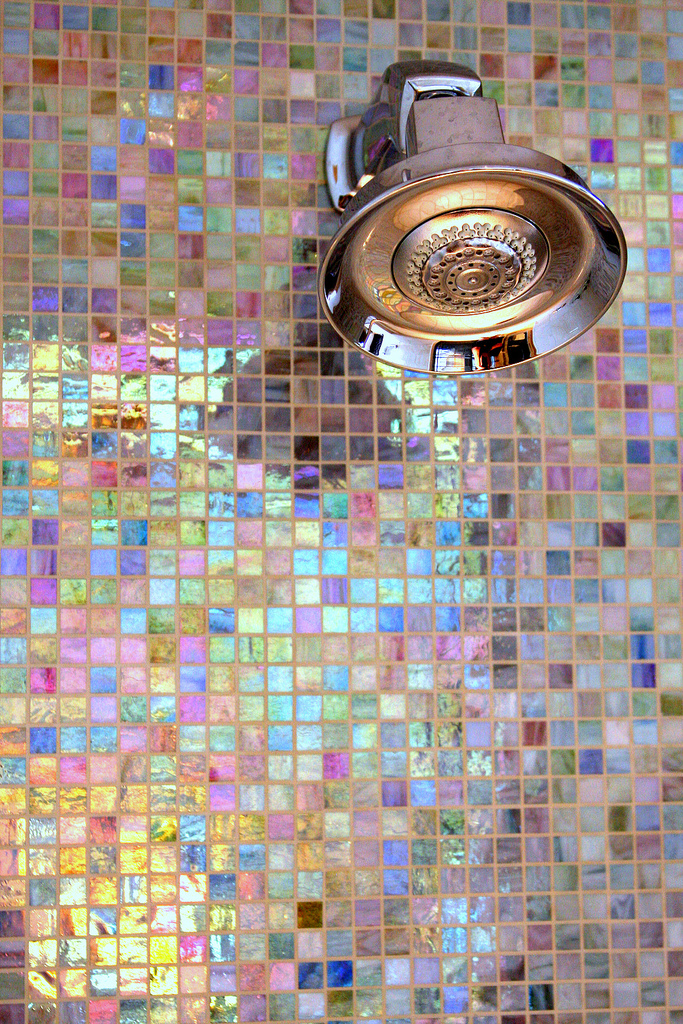 Another all-natural DIY alternative? White vinegar and baking soda! If you hate the smell of chemicals, then this natural solution works great for removing soap scum and to restore the shine to your tiles. Dilute in water and spray it on the tiles, allowing to penetrate for 15 minutes. Buff off with a microfibre cloth and make sure you rinse!
Colours Of The Rainbow – Iridescent Inspired Pieces

2. Update Your Bathroom Accessories
Nothing draws attention away from a beautiful bathroom renovation more than plastic bottles, toothpaste, and cups sitting on your vanity or toilet.
If you really need these things, than make sure you have ample storage such as a stylish medicine cabinet to hide them away. Updated and stylish soap dispensers, tooth brush holders, and containers, can be found at plenty of affordable home decor stores online.
Instead of opting for a plastic Rubbermaid container, update to a gold glass box to hold your makeup and accessories. DIY tip: cookie jars, sugar jars, and spice bottles are also cute and can function as bathroom accessories. They're a perfect place to hold Q-tips, lipsticks, and hair elastics and can be bought virtually anywhere!
Update Your Bathroom With These Cute Accessories!

3. Air Out Your Bathroom
Mildew, and black mould form when there is moisture and water stuck in the corners and edges of your bathroom. The caulking in your bathroom can also turn black if it is constantly wet. After showering, open your windows to allow the bathroom to dry completely. If you don't have a window in your bathroom, keep the fan on to draw out the humidity and air. Water and condensation actually penetrates your grout and pits the glaze on the tiles, and with buildup this will make it impossible to clean as time goes on.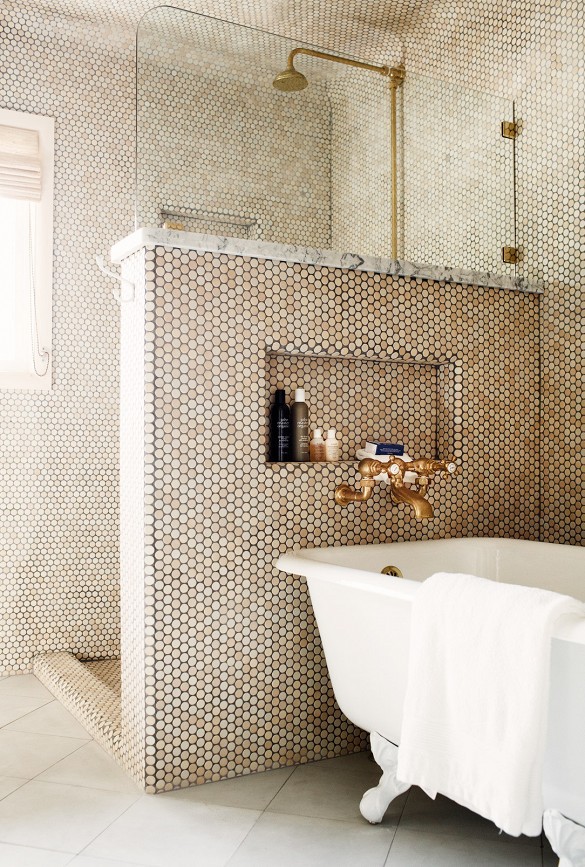 Make sure your remove the shower curtain or pull it out of the shower so it can dry completely. You can also spritz the bottom of your curtain with bleach-containing cleaner to kill bacteria and stall mould from growing. 
4. Seal Your Ti

les and

Grout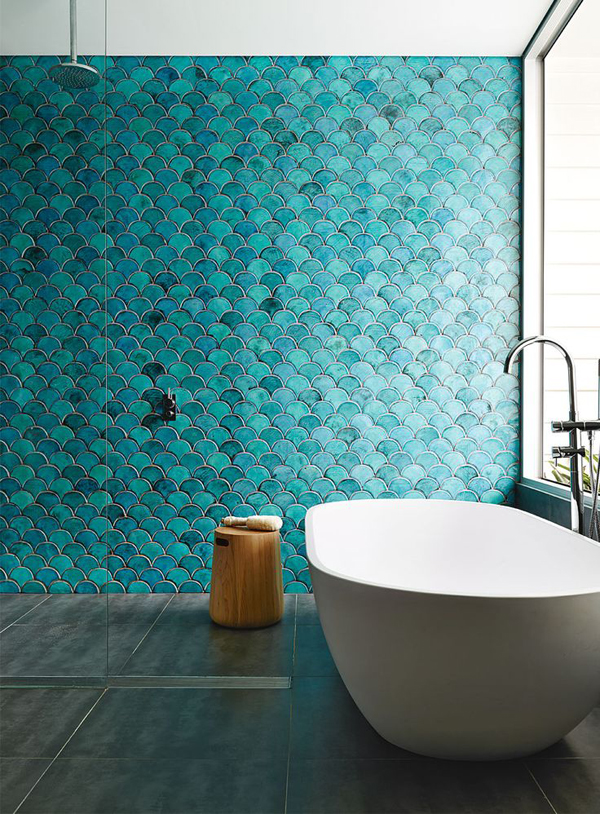 Although beautiful, natural stone, marble, slate and porcelain tiles are porous and need to be sealed before their first use. This will keep them from absorbing water and stains. Sealing the grout will also waterproof your bathroom and keep water from penetrating underneath and inside your walls. Don't forget that sealing should be done once a year, since it can get worn out with use.  If your tiles and grout get dirty to the point of no return, don't fret! With a scraper tool you can easily remove it and re-do your grout, avoiding that  tiring bathroom renovation all over again!
Turquoise Mosaic Is In! Get The Look!

5. Develop A 5 Minute Cleaning Routine
Sometimes if we skip the cleaning for a few days, the dust and grime builds up which takes way longer than 5 minutes to clean up! Create a daily cleaning ritual and STICK to it! Spend a minute to remove the clutter from the sink and make sure you keep your drawers organized. Have a spray bottle of cleaner ready for a quick wipe down with some paper towel. After you shower, spray down your shower while you get dressed, and before you leave quickly rinse it off. If you stick to your routine, you'll can easily avoid a dirty, shame-worthy bathroom.  No more need to be embarrassed!