[mks_pullquote align="left" width="300″ size="24″ bg_color="#444444″ txt_color="#ffffff"]Itching to re-decorate your loft or condo into a modern and industrial New York-style living space? [/mks_pullquote]This modern and masculine SoHo loft has just been listed for $8.75 million by Facebook co-founder Chris Hughes and his husband Sean Eldridge. If you need some design inspiration and product suggestions, we're here to help you get started to decorate like a pro!
Located at 30 Crosby Street, this stunning loft is situated in a sleepy, arty, and mysterious part of old SoHo in Manhattan. Most condos in this area start at $5 million and above! Since crosby Street stretches 5 blocks from Houston to Howard Street, it is close to the action yet avoided by tourists; the perfect home for an uptown New Yorker.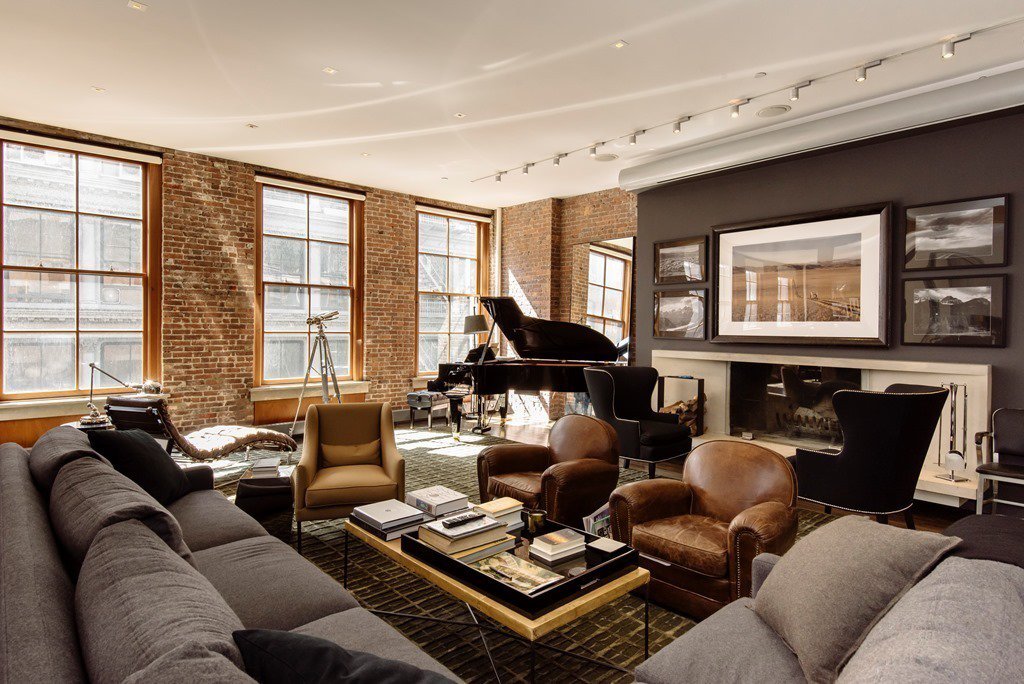 The family room is a perfect blend of coffee colors accented by brick walls. If you want to emulate this look, paint one wall a dark brown/grey color and offset it with great accent lighting as seen above the fireplace.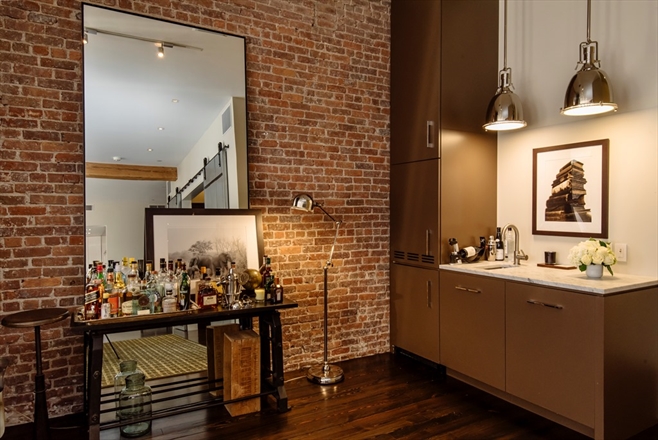 You can shop Chris Hughes' industrial family room right here with some great decorative pieces that will set the New York mood.
Shop The Family Room: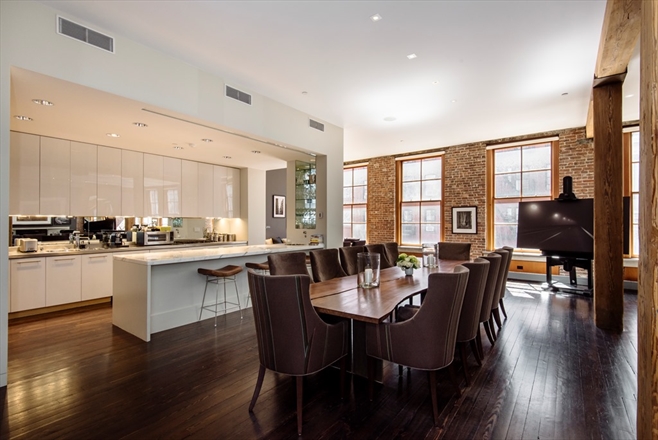 This stunning piece of SoHo real estate boasts 4,000 square feet of living space, a temperature-controlled private wine cellar, museum quality lighting, and of course a 24-hour doorman and concierge. Sounds delicious, right?! And don't forget the private elevator access (who doesn't need one of those?)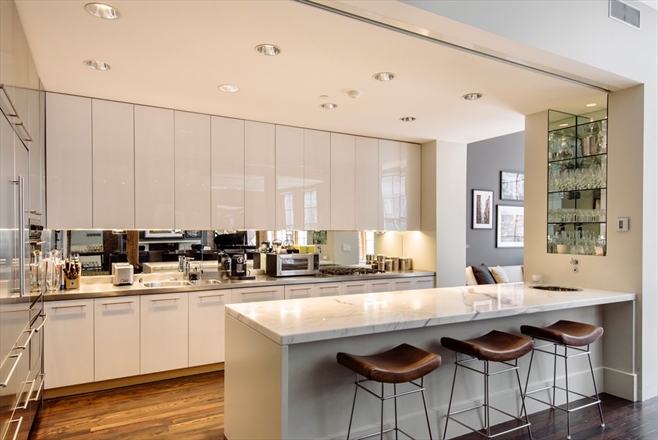 Hereare my top 12 affordable product picks for recreating the industrial kitchen look at home. Some of these are from Ikea and Target! No need to break the bank to live like SoHo royalty.
Shop The Kitchen: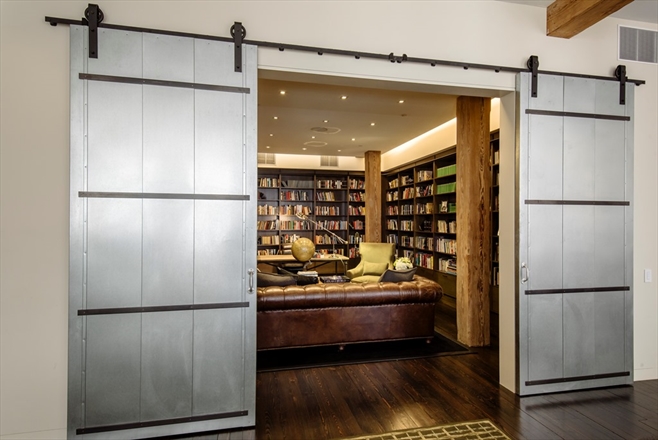 30 Crosby was built in 1890, a significant architectural building as it was once a factory and has now been converted to luxury condominiums.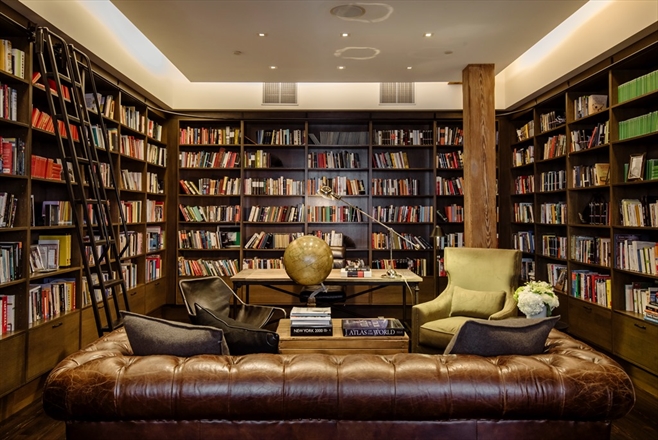 The library is beautifully decorated with a large leather couch and modern sofa chairs – perfect for relaxing. The great thing about this mix of pieces is they can be used for other decorating styles as well, so you can always switch up the design of your home without breaking the bank.
Shop the Library: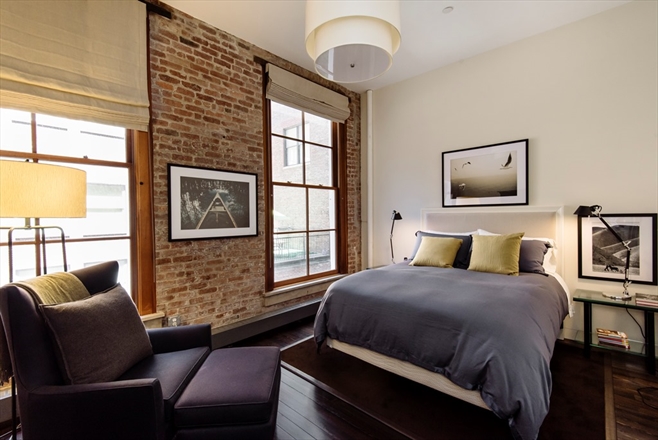 The large windows are significant as it allowed for plenty of light into the factory's working spaces. The 19th century timber columns supporting the soaring ceilings are an original architectural detail along with the naked brick walls and hardwood floors.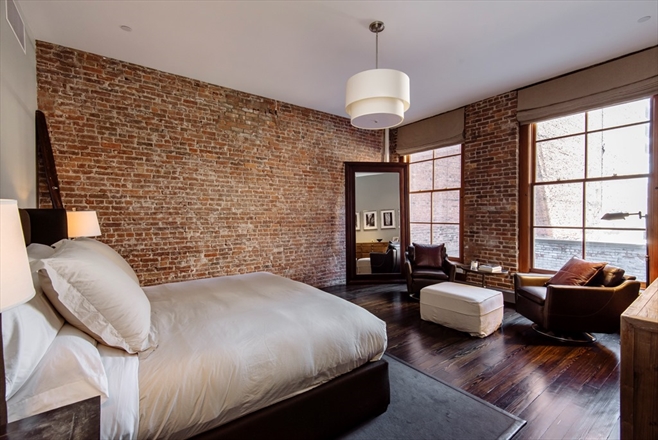 Interesting side note: this loft was used in June to hold a private fundraising event for Hillary Clinto by Chris and Sean!
Shop the Bedroom:
Did you enjoy this home tour? Keep checking back as we are posting more shoppable glamorous tours every day!