Painting your walls orange or decorating with orange furniture can seem daring and scary at first, but you can pull it off by following these easy tips provided by Shop Room Ideas!
1. Stay away from bright orange
Choose a subtle, burnt or brick orange as it is more natural and easily matches with other earthy tones, like blues and browns.
This sitting area is not only gorgeous its a testament to great design and talent. I love the mix of orange shades from earthy, to rustic, to bright, and the mix of blue in the carpet and pillows. Stunning!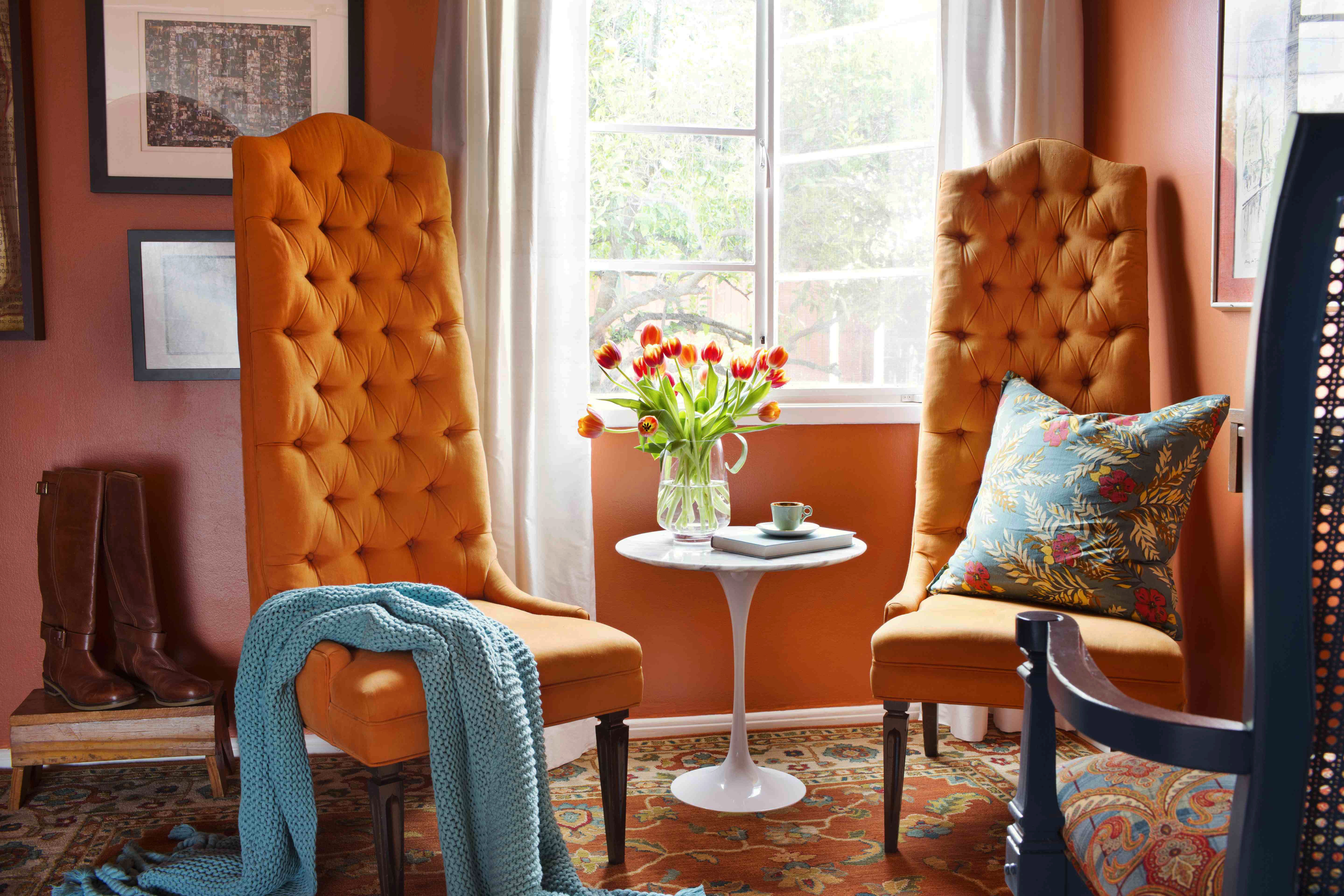 Shop The Room:
2. Use it as an accent color
If you are scared to paint your walls orange, try going with a few burnt orange color chairs, an orange throw, or pillows that have an orange design. This isn't as overpowering but can still be beautiful.

Shop The Room:
3. If you paint your walls orange…
It can be a great backdrop for brown, grey, and olive furniture pieces that can offset the wall color. Since orange has red and yellow undertones to it, its a beautiful warm color and is not as aggressive as red. Perfect for livening up a space, you can paint one wall orange to keep it from being too empowering. Last but not least, avoid black with orange! You don't want your home looking like its ready for Halloween.
Shop This Modern Orange Room: