On a hot, humid and quiet street lies a hidden gem in Biscayne Bay, Florida. This modern home was designed by Strang Architecture in South Florida, and has won multiple awards including the AIA FLORIDA Excellence In Architecture in 2014.
If you love modern architecture then you will love a tour of this luxurious South Florida mansion.
---
1. The Modern Pool
The 25m long lap pool is the focal point of the residence, extending deep into the pool with the second floor elegantly cantilevered over.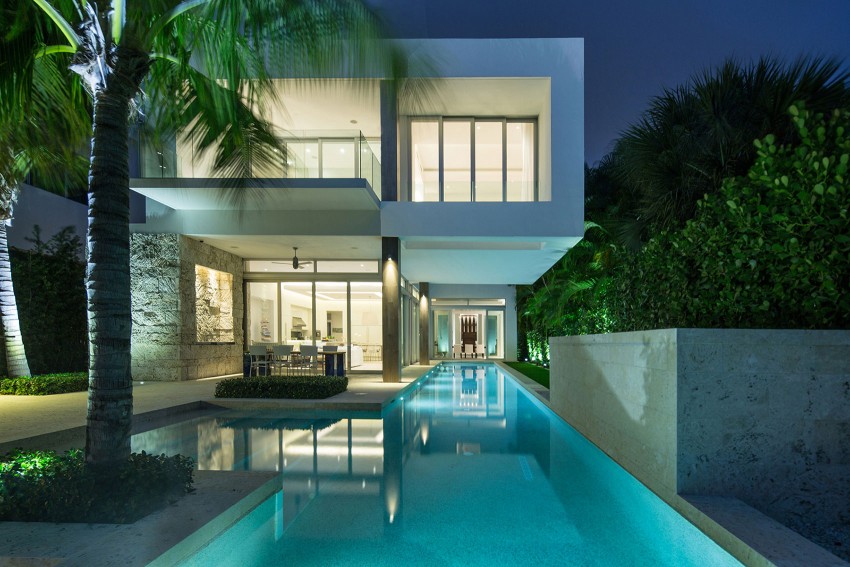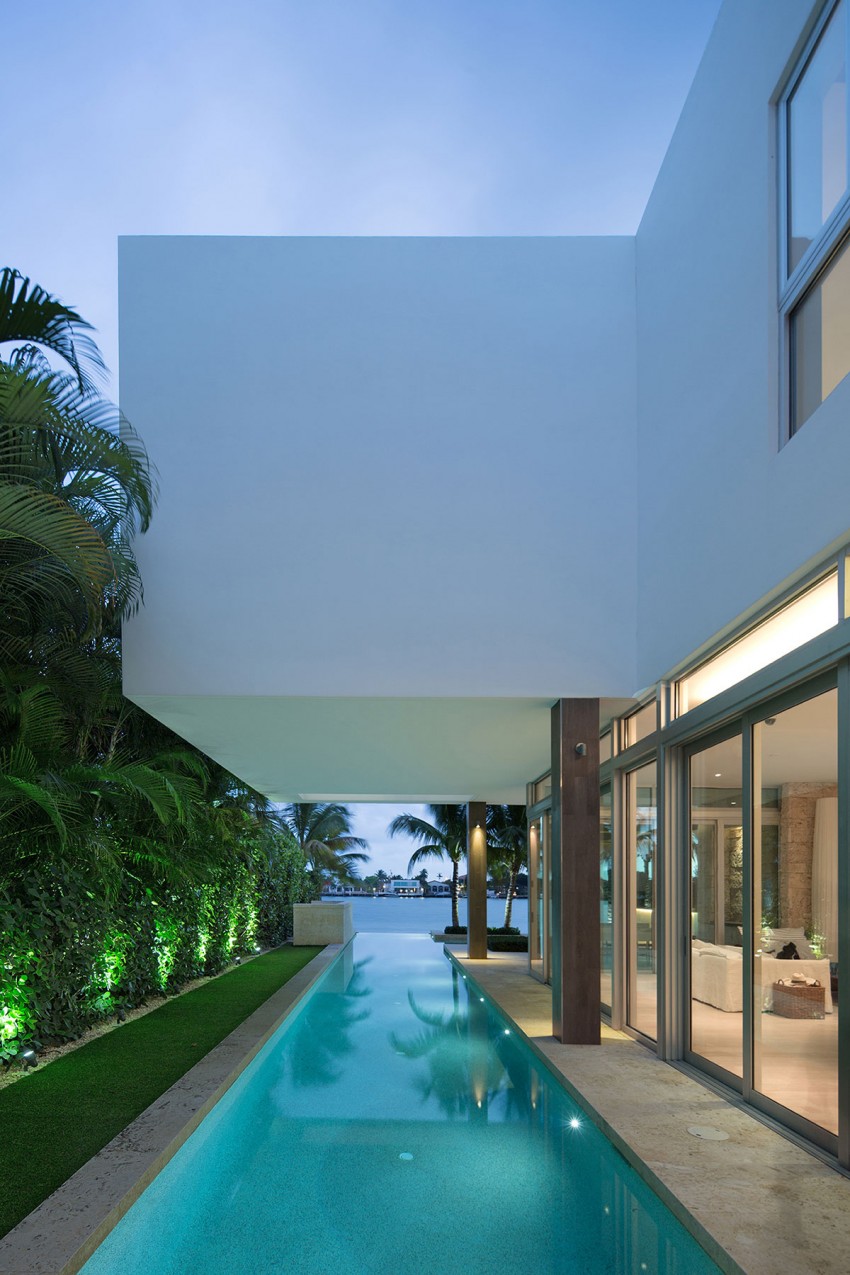 ---
2. Minimalist Wooden Door for the Front Entrance
The front entrance of the home is extremely clean and simple with a touch of mystery. If you live in a hot climate, palm trees are a beautiful way to frame an entrance into a home as seen in this photo. I love the Southern-style wooden front door that ventilates fresh air if necessary.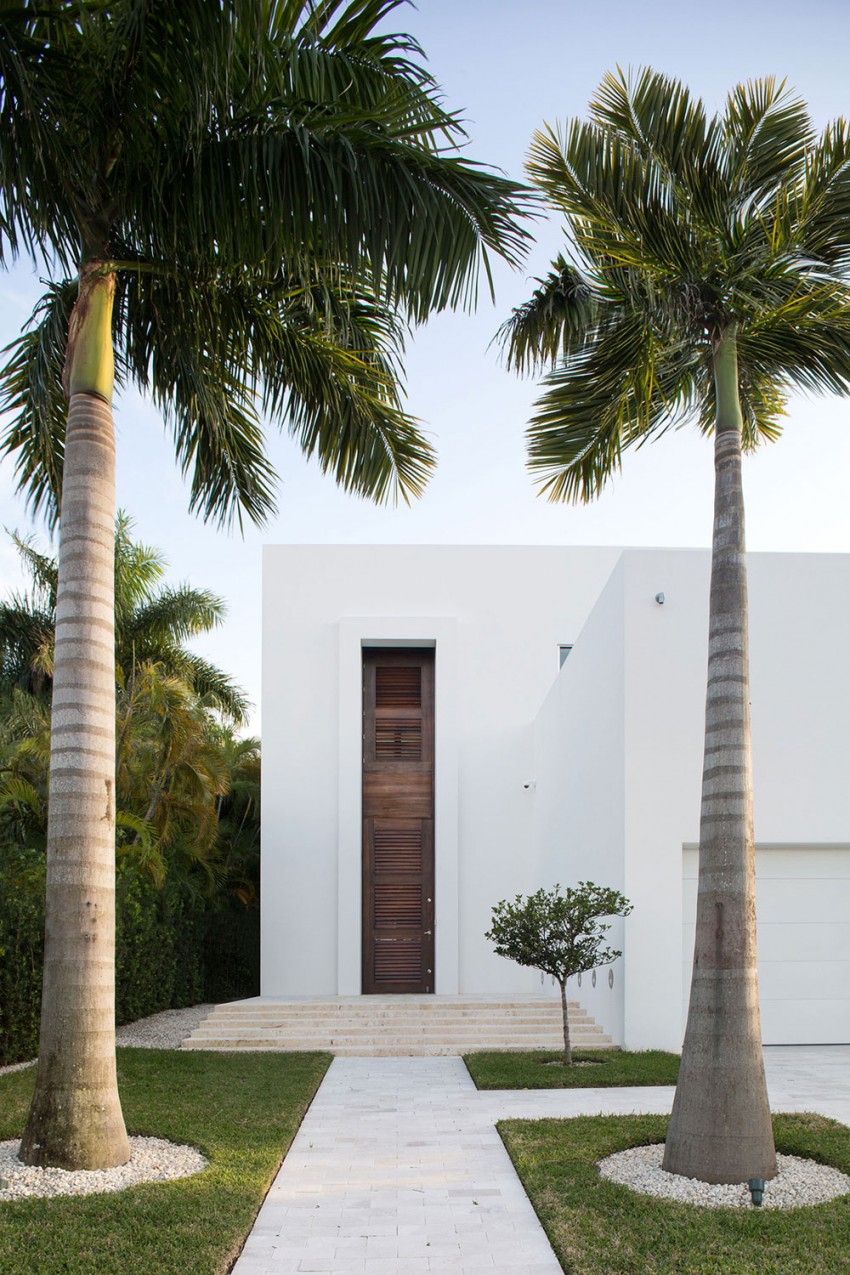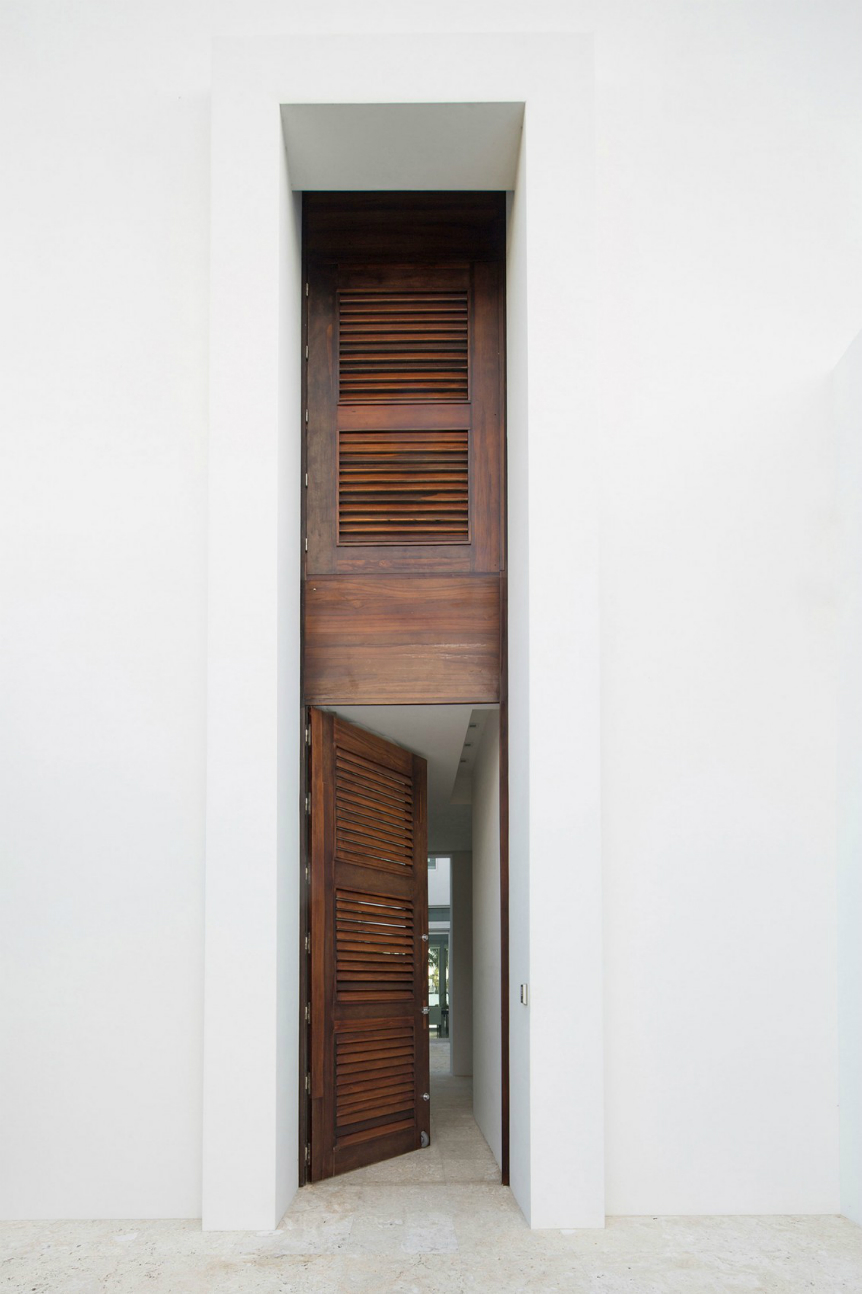 ---
3. Modern Luxury Blue and White Dining Room
The dining room is extremely modern and minimalist. It picks up the colors of Florida's beautiful Pacific Coast with a dreamy blue and white color palette with a touch of chocolate. I found a similar table as this one at IKEA for only $199 if you want to recreate this dining room at home.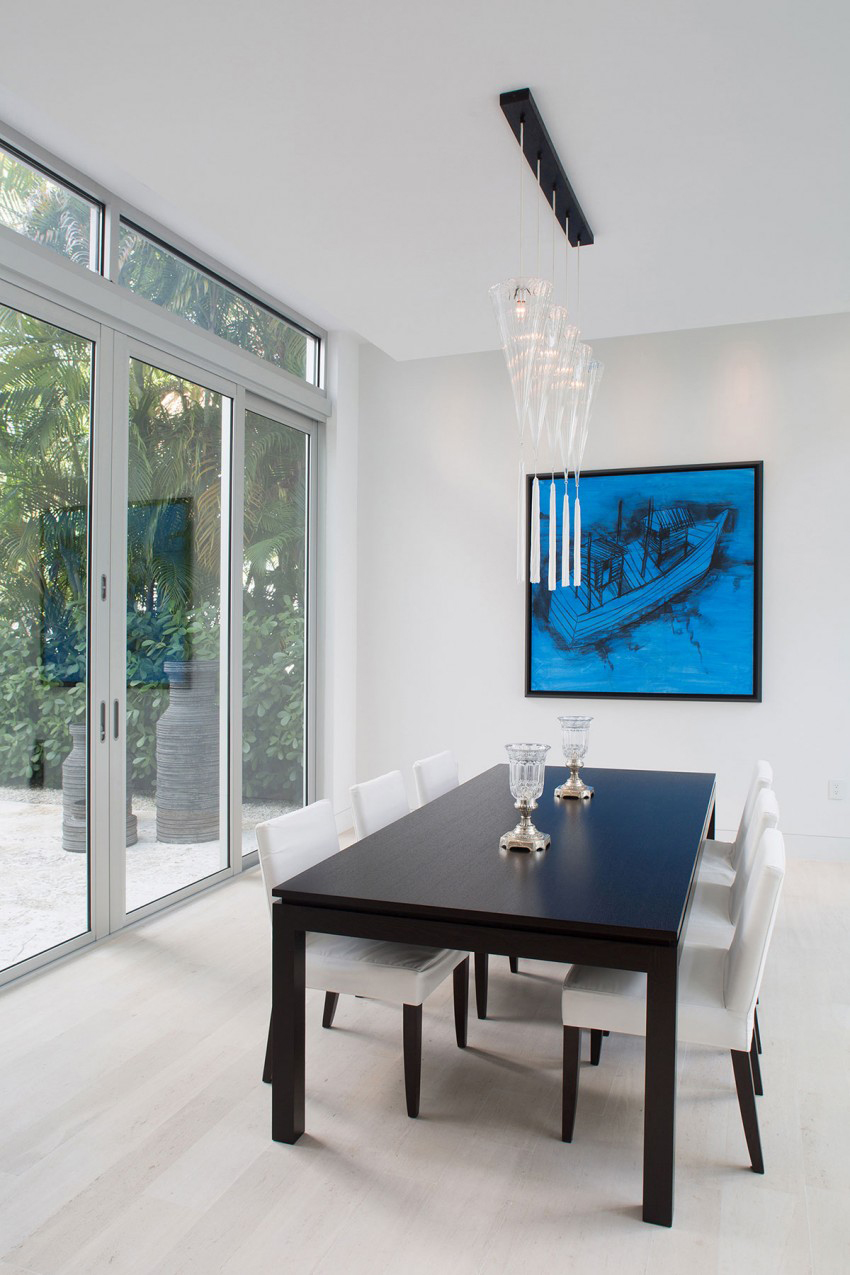 ---
5. White Minimalist Bathroom
Indulge in a relaxing oasis with a view of the water and palm trees from a modern and minimalist bathroom. Key for a modern bathroom like this one are wheat, white, and beige.
---
6. The All-New Florida-style Family Room
The family room is open, airy and filled with light thanks to the impact-resistant sliding glass doors installed into the home. A view of the internal courtyard can be seen from here, making the home a perfect heaven for relaxation. The modern purple chairs are a great focal point and add a pop of color to the family room. I also love the bamboo privacy screen (right) and the set of 6 photographs of winter trees next to the door on the left. A stunning contrast between warm and hot.